STICK PACKS PROVIDE CONSUMERS WITH A CONVENIENT PACKAGING OPTION FOR SUPPLEMENTS
Delivering supplements in standard plastic bottles is a time-tested and familiar way for manufacturers to supply products to consumers. But with so many options and brands available today, it's important to look for ways to differentiate a brand and stand out from the crowd. Alternative packaging is one way to differentiate products on retail shelves, and stick packs are one of the most exciting new options available.
Stick Packs are Perfect for Consumers On-the-Go
Stick packs are available in a wide variety of sizes and configurations. Generally, they take the form of a small pouch, packet, or tube made from a flexible film, so they are easily opened, portable, and can be consumed virtually anywhere. The product is typically prepared for direct consumption and provides the complete recommended dose in a single serving. Stick packs are available for powdered products, and sometimes even those in liquid form. A sports drink powder, for example, may be more desirable in a stick pack rather than in a jar or bottle because customers can take the product with them and easily mix and consume it exactly when and where they need it. Best of all, with stick packs, a single product can be delivered in an assortment of flavors rather than just one, offering consumers choice and variety.
Stick Pack are also Good for the Environment
Consumers' desire for ease-of-use is driving a number of trends including single-use products, on-the-go consumables, and blister packs for pills and capsules. Stick packs address each of these needs. However, as society becomes more concerned with environmental and sustainability issues, brand owners are trying to reduce their carbon footprint. Packaging companies are facilitating eco-friendly processes through the use of responsible materials, recycled or recyclable products, switching from one standard pack-type to another with an improved footprint, trimming waste and reducing package weight. Stick packs improve sustainability since they typically use less material than the majority of single-serve or convenience packaging.
Partnering with the Right Packaging Manufacturer is Essential
Many brand owners are attempting to lessen their manufacturing impact on the environment by outsourcing packaging, but it is essential to partner with an experienced firm. Because most powders will begin reacting as soon as they come into contact with moisture, it is essential to package and seal the product in a controlled production environment.
Deerland Probiotics & Enzymes delivers contract manufacturing services for science-backed enzyme and probiotic-based formulations. As a start-to-finish provider, we offer stick packs, as well as encapsulation, tableting, coatings, bulk powder, labeling and bottling in a safe and sanitary environment. To learn more about our production and packaging capabilities, visit https://www.deerland.com/services/production/.
Latest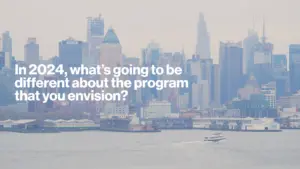 December 1, 2023
In the dynamic telecommunications landscape, Verizon's Partner Network continues to evolve, adapting to new trends and opportunities. For another segment featuring Mark Tina, VP of Indirect Channel Distribution and Channel Chief at Verizon Business Group, he explores exactly what types of significant changes and advancements the Verizon Partner Network will see in 2024. In this […]
Read More