UK Announces New Funding Program for Domestic Farmers
George Eustice, the United Kingdom's Farming Minister, recently announced a new bid-based funding program for UK farmers to obtain new equipment.
Via an online application, farmers can receive between £3,000-12,000 ($4,135-16,540) to purchase new farming equipment. The minister, speaking at a dairy-focused tech event, said the "Countryside Productivity Small Grant Scheme" was designed with efficiency and simplicity in mind.
Eustice acknowledged the effectiveness of the many products on display at the exhibition, pointing out the need to give the United Kingdom's agricultural sector a boost to stay durable and competitive in the global produce market.
Last year the Department for Environment Food and Rural Affairs (DEFRA) allowed for substantially larger grants to be given through the original program, the "Countryside Productivity Scheme. In this program farmers can apply for grants up to and exceeding £35,000 ($58,250) to invest in more ambitious and innovative products.
The bottom-line is that UK farmers now have multiple avenues to stay competitive.
Latest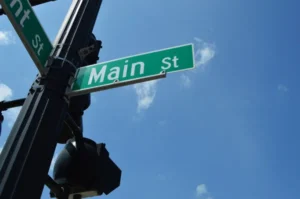 October 7, 2022
On Tuesday, September 13, 2022, the Dow dropped 3.94% after an August inflation report indicated a 0.1% month-over-month rise. Tech stocks bared a large brunt of the losses, with Meta dropping 9.4%
Read more