CORPORATE CULTURE AS A COMPETITIVE ADVANTAGE
The success of any company or organization, no matter the industry, hinges on the talents of its people. Whether your operation involves making apparel, educating young minds, manufacturing automobiles, or creating innovative technologies, you need a collaborative team and inspiring leaders to guide the way.
Where I work, we rely on a legion of skilled engineers to help bring next-generation medical devices to patients across the globe. If your company's operation also depends on the abilities of your engineers, then you already know just how difficult it is to recruit and retain these talented professionals in today's tight job market. Adding tremendous value to an organization, their skills are highly desired, making it a real coup for a company to land (and retain!) a rock star engineer.
We are fortunate to have some coveted talent on our roster, and thanks to our people-centered corporate culture, we're in the enviable position of experiencing minimal turnover.
Learn more here.
Latest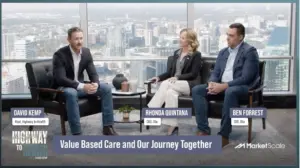 December 7, 2023
As of recent times, the healthcare industry has been progressively shifting towards value-based care, a model that emphasizes patient outcomes over the quantity of services delivered. This transition represents a significant shift that promises to enhance patient experiences and outcomes while controlling healthcare costs. With a growing emphasis on this approach, especially over the […]
Read More