DESIGN TRANSFER: A PROCESS NOT A SINGULAR EVENT
In the development process for medical devices, there comes a point when products transfer from design to production. Often this step doesn't go as smoothly as it should and the project budget and schedule are adversely impacted. Companies may view design transfer as a one-time event, rather than an essential part of an ongoing process.
During the product development process, the Research and Development (R&D) team is under a tight deadline. They may not have the necessary resources or take sufficient time to create proper documentation. Team members may need to make decisions quickly without fully considering how they could take proactive steps to ensure design transfer will go more smoothly. Subject matter experts on the team may only focus on critical design decisions required to make the product work, without regard for manufacturing. Let's take a look at some ways to improve design transfer.
Look at Design Transfer as a Process Rather than a Single Event
Design transfer is an integral part of the product development process, from conception through final manufacture. Highly reliable, cost-efficient medical devices require proper design transfer, and that starts with Design for Manufacturability (DFM) and Design for Manufacturing and Assembly (DFMA). In DFM and DFMA the focus is not only on the design itself, but also on the assembly method, ensuring manufacturing readiness for building Beta units, pre-production clinical units, and the pilot program. When the R&D team considers these factors and performs in-process testing, it can significantly improve product quality and reduce the overall cost of manufacturing.
Using DFMA 
The goal of DFMA is simple: to transfer product design into viable, robust production methods. To succeed, the team must establish and maintain procedures that ensure the device design translates into production specifications, including final test acceptance. The transfer should negate and/or identify remaining risks such as single-sourcing, long lead items, build timelines, and line/tooling capacity.
A Design Ready for Transfer:
Can be built reliably using known and proven manufacturing and assembly processes
Includes supporting cell/line qualifications through manufacturing validations such as Operational Qualification (OQ) and Performance Qualification (PQ)
Specifies and documents any inspection aids, assembly fixtures, and custom tools required for manufacture
Confirms completed agency testing and production target hardware meets regulatory requirements such as FDA, UL, and CE
Includes a complete product Bill of Material (BOM) that has been fully costed up to the customer Stock Keeping Unit (SKU) level
Includes packaging, labeling, and Instructions for Use (IFU)
At Sunrise Labs, we see Design Transfer as an integral process beginning early in the life of a product with many crucial steps for success. Communication between key stakeholders early and often is critical to turn innovative ideas into commercial medical devices.
Read more at sunriselabs.com
Latest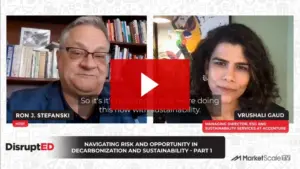 September 26, 2023
The global conversation has shifted dramatically towards decarbonization and sustainability in recent years. With the world experiencing unprecedented levels of disruption, from 5G technology to the challenges of a pandemic, the urgency to address climate change and its implications has never been more palpable. Although most business leaders see the vision of Sustainable Development […]
Read More