Gulf Coast Pain Institute Gets Restructured
The transaction builds upon BGL's market leadership position in advising physician practices and related ancillary services. GCPI represents the third transaction for BGL's Healthcare & Life Sciences investment banking practice in the pain management specialty in less than two years.
Founded in 2013, Gulf Coast Pain Institute is the leading interventional pain management practice in northwest Florida. Gulf Coast Pain Institute provides a comprehensive suite of pain management and ancillary services including interventional and non-interventional procedures, physical therapy, chiropractic services, laboratory testing, durable medical equipment distribution, and pharmacy services.
Gulf Coast Pain Institute's provider staff includes seven pain management physicians, two chiropractic physicians, two physical therapists, three physician assistants, and five advanced registered nurse practitioners throughout its 11 locations.
Read the full article here
Latest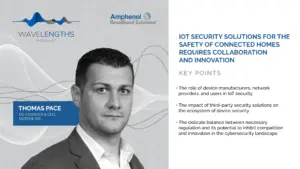 November 28, 2023
Since the introduction of smart devices, the world has increasingly become dominated by interconnected devices but IoT securitydemands are also growing. The "connected home" has shifted from what was once a futuristic concept to reality. With the global smart home market projected to reach $135.3 billion by 2025, the conversation around the security of these […]
Read More