The Roboticist Chronicles: How Arc Helps Engineering Students Get Hands-On Experience
Sitting in a classroom and learning about engineering is much different from actually being on the job.
That's why Dr. Peter Loos, Professor in the Practice of Materials Science and Nanoengineering at Rice University, has such a critical role. He works with seniors on their capstone projects, taking their ideas and training from the theoretical to the practical and exposing some of the gaps that might exist.
There are many lessons to be learned, he said, not least of which is the way materials are acquired in the real world versus the plans students may draw up on paper.
"In college, most of the courses are just an endless array of possibilities, so typically students are really not taught much at all about industry practices and industry standard procedures," Loos said. "Every major company has vast sets of standards by which they purchase materials, so outside of academia, whenever materials are bought and sold, there's a vast array of specifications. We really have to teach them quite a lot about that. It doesn't happen in those other classes, so it tends to be part of those capstone projects."
Loos is an old friend of Arc Specialties President Dan Allford, dating back to their days with Howard Hughes' Hughes Tool Company, and they've enjoyed working together in their current capacity, as well.
Allford helps shepherd along some of the projects and starts training the next generation of engineers. Some projects haven't come to fruition, but one of the latest, a knee prosthesis project done in conjunction with the Rice MSNE department to test materials used in artificial knees, shows promise.
"This whole thing is a spinoff of robotic surgery. We saw a need for something better than the cobalt chrome material, because even if you can tolerate the wear, all the wear particles that are created, you don't want them floating in your body," XXX said. "It's more than just a replacement issue. We're trying to avoid having those particles move about."
With their experience with surface coatings, they now believe they have a solution using titanium as a bearing surface.
It's all gotten students to take their knowledge outside of the classroom, where they can start working on solutions for the real world.
Latest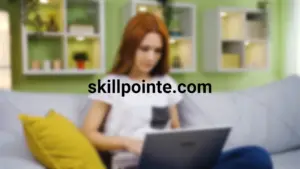 November 30, 2023
Adopting an entrepreneurial mindset is increasingly essential in today's diverse professional world. This approach, emphasizing resilience and innovation, is applicable in various careers, encouraging individuals to see opportunities in challenges and to think beyond conventional methods. SkillPointe recognizes the importance of aligning this entrepreneurial spirit with career aspirations. The organization assists individuals in transforming […]
Read More