How to purchase the right wheelchair
Before purchasing a wheelchair, follow these three easy steps to ensure proper fit and your resident's safety, comfort, and overall happiness.
1. Take measurements:
The most important decision when choosing a wheelchair is making sure it's the right size by taking a few simple measurements before making a purchase.
Back height: primarily affects comfort. Proper height is from the resident collarbone down to the seat.1
Front seat height: affects driving efficiency and safety. The seat height should allow the user to reach the floor with their heels.2
Seat width: affects sitting comfortability. Seat width should be hip-width plus 1-2; on either side.3
Seat depth: affects weight distribution and prevents the edge of the seat from rubbing against the back of the knees.
2. Choose chair type
Select a wheelchair based on your resident's individual profile. For non self-propelling residents, you may only require a lightweight wheelchair. Standard wheelchairswith larger rear wheels are ideal for residents who can propel themselves. You will also want to make sure that the wheelchair can safely support your resident's weight. For larger residents, you may need to consider a bariatric wheelchair.
3. Don't Forget the Cushions and Accessories
Cushions are important for better pressure management and sitting tolerances. Similar to choosing a wheelchair, the individual profile will determine premium gel cushions are ideal for maximum skin protection and shear where as air cell cushions protect your most fragile residents. Learn more about how to choose a wheelchair cushion and optimal wheelchair positioning. Lastly, increase resident independence and quality of life with a variety of wheelchair accessories such as lap trays, cup holders, mobile device mounts, storage bins, arm trays, wheelchair gloves, rim and spoke covers, and anti-tippers.

REFERENCES
Latest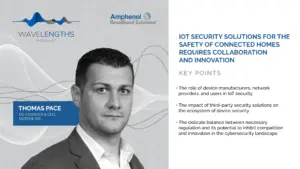 November 28, 2023
Since the introduction of smart devices, the world has increasingly become dominated by interconnected devices but IoT securitydemands are also growing. The "connected home" has shifted from what was once a futuristic concept to reality. With the global smart home market projected to reach $135.3 billion by 2025, the conversation around the security of these […]
Read More