Tips to Reduce Injuries in Your Healthcare Practice
Though the focus of medical care is often the patients themselves, personnel helping to provide that care are at an increased risk for back and other musculoskeletal injury.
Workload and patient handling have resulted in nurses and surgeons exhibiting one of the highest rates of these conditions among all occupations.
However, through safer and evolving protocol for tasks such as patient handling, the frequency of these injuries and their severity can be mitigated.
How do common injuries occur?
When it comes to musculoskeletal injuries to these professionals, the largest concerns revolve around back injuries, particularly to the lower back, and shoulder strains, both of which can have a debilitating effect on the ability to adequately perform necessary tasks.1
These types of injuries typically occur through patient-handling tasks such as lifting, moving and repositioning, especially in manual patient-handling situations where personnel utilize bodily force to lift, lower, push, pull, carry, move or support patients.
They can also occur due to poor or awkward postures, such as standing or remaining in an unnatural position for long periods of time, reaching above shoulder height and attempting to lift or carry with one hand.
In particular, sideways twisting can put high levels of stress on the bodies of medical personnel.
What risk factors worsen the potential for injury?
Several aspects of patient handling can potentially worsen the lasting effects for the personnel responsible for the patient's care.
For example, patient weight is a key factor, as is the overall condition of the patient, particularly in the case of adult patients with limited strength. The onset and degree of potential injury can also be affected by the degree of overexertion, how often personnel are engaging in potentially harmful tasks and the horizontal distance from the hands to the lower back during periods of exertion.
Symptoms of back injury
Though neck injuries (close to 40% prevalence annually) and shoulder injuries (about 47%) are significant, the most frequent injuries for medical professionals like nurses, surgeons and odontologists are back injuries (30 to 60%).
Specifically, static loading from the aforementioned awkward postures medical personnel often find themselves in can speed up disc degeneration, placing these personnel on the path toward disc herniation.
This condition can often be identified by chronic pain in the lower back or, potentially, a sharp pain or numbness in areas like the hip, buttocks or leg.
In general, musculoskeletal injuries can also be associated with symptoms such as pain, twitching or burning, swelling, tingling, fatigue and sleep disturbances2.
What's the way forward?
It's estimated that patient-handling injuries accounted for 25% of all workers' compensation claims for the healthcare industry in 20113, with the average claim carrying with it a cost of more than $15,000.
Wage replacement accounts for the largest share of this cost, and, should nurses leave the profession, costs can range from $27,000 to $103,000 per nurse as a replacement is found.
These numbers represent only the potential financial impact of musculoskeletal injuries, and their impact extends far beyond the monetary realm into less obvious costs like training, incident investigation time, morale and more.
Fortunately, a commitment to safe patient handling and an investment in lift systems, team strategies and equipment can bring overwhelmingly positive results.
At Stanford University Medical Center, a large initial investment of $800,000 in a safe-lifting program more than paid for itself, engineering a five-year net savings of more than $2 million.
In addition, the largest healthcare provider in western New York, Kaleida Health Network, saw an initial investment of $2 million returned within three years of the initiation of its comprehensive patient-handling plan in 2004. By 2011, more than $6 million had been saved.
While overall costs can be reduced by plans of action, these programs can also reduce the severity of injuries that do occur and engender a higher quality of patient care. When medical personnel are less concerned with the physical exertion necessary to move patients, patient incidents such as pressure ulcers and falls can be avoided.
Structuring resident assessments and utilizing equipment
Nursing home facilities that have focused on injury prevention and safer resident lifting and repositioning have already seen benefits in the realms of injury reduction and associated costs.
OSHA recommends that manual lifting be minimized across the board and eliminated where possible and that employers implement an ergonomics strategy that includes support from management, makes employees feel involved, identifies issues and implements solutions, provides training, addresses injury reports, and is consistently evaluated4.
Residents and patients should be assessed in a way that maintains their safety, personal dignity and other rights and with an eye toward maintaining or restoring functional ability.
To that end, an assessment should include the patient's level of required assistance, their size and weight, their ability and willingness to both understand and cooperate and any factors that may alter the method needed for handling the patient.
Additionally, some weight-bearing capacity and cooperative gait belts can aid in the transfer of partially dependent residents in many situations, including moving from bed to chair and from chair to chair, during ambulation, and in guiding and controlling falls.
Rollboards and sliding boards can further assist with the transfer of residents who are non-weight-bearing or who can bear weight only partially, and, to comply with safe patient and ergonomic guidelines, more than one caregiver should be used.
How can you take action?
Attitudes regarding safe patient handling and injury prevention need to evolve as medical personnel and facilities work to move away from procedures based on traditional methods and personal experience and toward those based on scientifically grounded evidence of benefits.
Currently, the most common approaches include manual lifting, the use of back belts, body-mechanic classes and training in safe-lifting strategies, though evidence suggests these tactics are not reducing injuries to the medical personnel performing common lifting tasks5.
Instead, a shift from these traditional and ineffective methods toward evidence-based ones needs to occur.
These more effective methods include the use of helpful equipment and devices. Training in the proper use of those devices, no-lift policies, patient care ergonomic assessment protocols, and lift teams are also essential to successful and safe patient handling.
Devices such as gait belts can also be helpful in small tasks that have traditionally been done completely manually, such as transitioning a patient from a sitting position to a standing position.
High-risk lateral transfers, labeled as such due to the act of reaching across the patient's bed and the awkward posture associated with the task, among other factors, can also be made less dangerous through the use of the aforementioned rollboards and sliding boards. Awareness is critical, as many medical professionals are unaware such options exist.
AliMed is ready to assist you in making beneficial changes
Though the state of musculoskeletal injuries among medical personnel is still far from ideal, the steps outlined above have the ability to engender meaningful change among the medical community and reduce the frequency and impact of these injuries to caregivers.
Mechanical equipment, such as lifters, bath or hygiene chairs, and vehicle chairs, and assisting devices like handling slings, stretchers, turntables, grab bars and more are available and ready to help ease the traditional reliance on outdated methods and manual lifting.
In particular, sideways twisting can be mitigated by the use of devices like the AliMed Soft Wipeable Gait Belt and the Soft Gold Rollboard.
The AliMed Soft Wipeable Gait Belt is designed to be easy to grip, featuring a smooth, flexible surface to allow caregiver attention to be on the patient, not the device. The belt, which is available in two lengths, also has a high-visibility color option that can help staff identify at-risk patients and an embedded antimicrobial additive to help prevent infection.
The rollboard is also antimicrobial, is lightweight and radiolucent, and is available in the popular and sought-after 30-inch narrow size.
The BestLift Full-Body Patient Lift, which allows lifting both from the floor and extra-high beds and includes a six-point spreader bar, and AliMed Ambulation Belt, which includes multiple handles for adaptability and comfort and is extra wide to improve patient stability and comfort during ambulation, can also assist in improved patient handling.
Overall, the prevention of these musculoskeletal injuries and chronic conditions comes down to a change in thinking, a reduction of the demands on hard-working medical personnel, streamlined organizations and processes designed to help evaluate patient-handling in a given facility, and adequate treatment and rehabilitation when injuries do occur.
At AliMed, a vast number of devices and equipment can help you get started on your own journey toward lessening the financial and overall impact of these injuries. If you're ready for that next step, visit AliMed.com to learn more.
REFERENCES:
Latest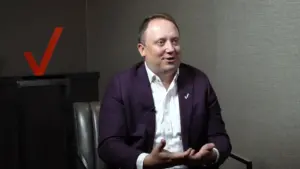 December 1, 2023
For a special episode of The Verizon Partner Network the focus was on the considerable role of partnerships in the Verizon Partner Program and the leaders shared their perspectives on the initiative. Their conversation brought about a lot of thought-providing context on the evolving telecommunications landscape. In today's era, collaboration and integration are key to […]
Read More