M&A Healthcare Advisors (MAHA) Exclusively Represents Hoover Pharmacy in their Sale to CVS

LOS ANGELES, March 28, 2023 /PRNewswire/ — M&A Healthcare Advisors (MAHA), a boutique merger and acquisition (M&A) advisory group, is proud to announce the sale of Hoover Pharmacy, a Specialty & Retail Pharmacy based in the San Francisco Bay area focused on serving Stanford Medical Campus patients. Hoover Pharmacy's files were acquired by CVS and all patients will now receive dispensing service at their local Palo Alto branch.
"Andre and his team were instrumental in driving value for our pharmacy and securing the ideal buyer to meet our specific sale criteria. His reliable and consistent guidance allowed us to focus on maintaining operations throughout the transaction while introducing a buyer that would faithfully continue our legacy of care with our patients across the bay area", Jonathan Han, COO of Hoover Pharmacy.
While there is currently a sense of uncertainty in the larger economy, healthcare M&A remains active with the successful acquisition of Hoover being another great example of the resiliency of lower-middle market healthcare. The team at M&A Healthcare Advisors provided attentive and expert guidance, allowing the Hoover ownership team to achieve their unique sale goals on the identified timeline.
"We are very proud of the level of service we provide to our clients and the successful and efficient sale of Hoover Pharmacy speaks to the client-centric focus we strive for as an organization. Andre's contributions and representation of the Hoover ownership team was commendable and demonstrates our belief that having an experienced and dedicated sell side advisor greatly increases the probability of achieving a successful outcome", say Co-Founders Mark Thomas & Mike Moran.
This sale continues the tradition of excellence put in place by M&A Healthcare Advisors.
About M&A Healthcare Advisors
M&A Healthcare Advisors (MAHA), is a boutique merger and acquisition (M&A) advisory group, focused on the lower-middle market healthcare industry. Their core purpose is to provide comprehensive, efficient, and committed transactional support for emerging or established, lower-middle market healthcare businesses.
The team at M&A Healthcare Advisors has sold companies in a variety of healthcare segments: Behavioral Health, Autism Services, I/DD, Hospice, Home Health, Home Care, Private Duty, Physical Therapy, Staffing/Medical Recruiting, Facility-Based Care, Not-for-Profits, and all types of Pharmacy. Their full suite of services includes Sell-Side Representation, M&A Hourly Consulting, and Expert Valuation services.
Business Contact
Mark Thomas
Partner, Director of Operations
M&A Healthcare Advisors
mthomas@mahealthcareadvisors.com
Latest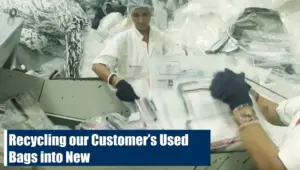 December 6, 2023
This video focuses on EcoLOK4, a groundbreaking product by CONTROLTEK that exemplifies innovation in sustainability. It highlights the process of transforming landfill waste into new deposit bags, with 90% of each bag's material being repurposed trash. This initiative not only reduces waste but also closes the sustainability loop, demonstrating CONTROLTEK's commitment to environmentally friendly […]
Read More