Proven Techniques for Reining In Supply Chain Costs
Proven Techniques for Reining In Supply Chain Costs
Healthcare delivery in the United States is experiencing a period of extreme flux and uncertainty that is combining to escalate costs. It is compounded by a healthcare supply chain which is vast, complex and plagued with inefficiencies. Supply costs can account for 25-30% of a hospital's operating budget. Supplies relate directly to the patient experience, making it difficult to always settle for the least expensive option. Consequently, hospitals are continually faced with the challenge of decreasing supply chain costs without compromising patient care.
Supply Chain and Physician Preference Items
The balance of cost and function may be most true with Physician Preference Items (PPI) that can account for up to 60% of supply spend. As individual physicians typically select those specific tools with which they are most comfortable, PPI products can be extremely varied across the hospital. This variance, coupled with the high cost of PPI products, makes it difficult for hospital administrators to reduce spend across their organization. In order to keep supply spend in check, healthcare administrators must work collaboratively with physicians and their established preferences to address the financial bottom line and efforts to reduce costs while also improving efficiencies. It's a collective approach among all stakeholders to balance cost, quality and outcomes.
One opportunity to significantly reduce supply chain inefficiencies and costs is through product standardization. By eliminating the number of similar products, hospitals are able to negotiate more aggressively with vendors to achieve higher value. When it comes to PPI, consideration should be made to determine which items are "preference" driven versus clinically necessary. Standardizing physician preference items requires involving physicians in the process and educating them with clinical and financial data of clinical utilization patterns, patient outcomes, and product costs and value. While a complex and involved process, the savings extracted from a strategic focus on PPI is well worth the time and investment. TPC is a proven leader in assessing PPI opportunities, collaborating with physicians, and developing successful PPI programs that reduce supply spend without compromising clinical quality or patient care.
TPC Focus on Supply Chain and Physician Preference Items
The TPC model enables hospitals to aggregate their volume to wield increased purchasing power. By drawing upon the combined expertise of Members, TPC gives physicians, nurses, pharmacists and other clinical specialists a method to evaluate products and assess their financial value, as well as their impact on the quality of care. We have found a niche in custom contracting for high-value, complex PPI categories, such as spine and cardiology. By initiating conversations with physicians early in the process we can more effectively evaluate and analyze differences across products and vendors.
TPC collaborates with Members to create a better understanding of the market landscape and drive better decision making. Together, we level-set technology across multiple manufacturers in complex categories and drive standardization in pricing. TPC works with Clinical Value Analysis Teams (CVATs) and Physician Sub-Committees (PSCs) comprised of clinical leaders from each Member facility. These groups offer functionally equivalent, cost-effective solutions to promote a culture of clinical excellence and financial stewardship for all TPC Members. Functional equivalence is determined by objective review of the product using specific, predetermined criteria, and not based on clinical or operational preference. The members of CVATs and PSCs are of vital importance as they serve as clinical advisors, initiative champions and provide clinical input into product decisions.
Through TPC's custom contracts, Members have achieved significant savings in multiple product categories including, $3.45 million in Cardiac Rhythm Management, $3.5 million in Spinal Implants, and $1.6 million in Interventional Cardiology. As healthcare systems across the country are seeking ways to generate cost savings in the complex category of supply chain, the TPC collaborative model has proven results in reducing supply chain expenses, especially in the challenging area of PPI.
Stronger Together. Superior Results. To learn more about TPC services for supply chain savings, visit http://www.tpc1.com/supply-chain/ today!
Read more at tpc1.com
Latest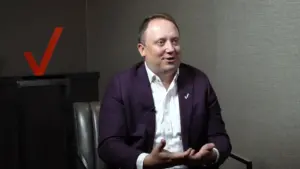 December 1, 2023
For a special episode of The Verizon Partner Network the focus was on the considerable role of partnerships in the Verizon Partner Program and the leaders shared their perspectives on the initiative. Their conversation brought about a lot of thought-providing context on the evolving telecommunications landscape. In today's era, collaboration and integration are key to […]
Read More