Study Finds Weight Bearing CT Scans Could Provide Accurate Measurements of Adult Acquired Flatfoot Deformity
Gaining an accurate and complete measurement of the hindfoot alignment of a patient with adult acquired flatfoot deformity (AAFD) is difficult when using traditional clinical assessment. In a paper published in the journal Foot and Ankle Surgery, Dr. Cesar de Cesar Netto, MD, PhD, and his colleagues posit that weight-bearing cone beam computed tomography (CBCT) scanning technology may give a more complete, three-dimensional view of the deformity and its underlying causes.
In the article, "Hindfoot Alignment of Adult Acquired Flatfoot Deformity," the team studied twenty patients with AAFD, twelve men and eight women. All participants had to undergo a clinical assessment of their hindfoot alignment and got a weight-bearing CBCT scan. After all tests were completed, the team found that the weight-bearing CBCT scans provided far more accurate, reliable and repeatable measurements than those of the clinical assessments, thus making a strong case for the use of cone beam technology in AAFD diagnosis and treatment.
In the video below, Dr. de Cesar Netto describes how WBCT assists in AAFD evaluation. "We have been finding really interesting things while studying the flat foot deformities in the weight bearing CT images, most of them related to coronal plane assessment. But it's not just that," Dr. Cesar de Netto says. "We are trying to use the three dimensional environment to find out how the deformity progresses."
The problem with current practices, according to de Cesar Netto and his colleagues, is that they rely on two systems that make it difficult to obtain universally accepted results. The first is radiographic examinations. These are two-dimensional and cumbersome, with further difficulty added when trying to discern hindfoot alignment due to the complexity of the subtalar joint. Not only that, but these examinations are especially prone to improper positioning which would throw off the results. The other traditional system used for hindfoot alignment measurement is made up of a series of clinical measurements including simple visual evaluation. These measurements have consistently been shown to be inaccurate and highly variable from physician to physician.
Recent advancements in CBCT technology now allow physicians to obtain a three-dimensional, highly detailed view of a patient's lower extremities. They also allow for a complete picture of both the soft-tissue and bone within the foot, so that no issues go overlooked. Of particular interest to the study at hand was the fact that CBCT allows for scans to be taken of the foot in a natural, weight-bearing state. As AFFD is highly dynamic, analysis of the condition with the effects of a patient's full body weight can be immensely beneficial when developing a treatment plan.
Leading the way with weight-bearing cone beam technology is CurveBeam. The CurveBeam LineUP is revolutionizing how physicians approach diagnosis and treatment plan development as their technology provides complete views of the lower extremities with high image quality.
Latest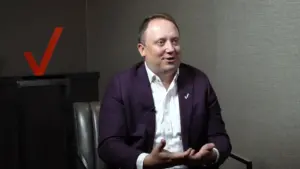 December 1, 2023
For a special episode of The Verizon Partner Network the focus was on the considerable role of partnerships in the Verizon Partner Program and the leaders shared their perspectives on the initiative. Their conversation brought about a lot of thought-providing context on the evolving telecommunications landscape. In today's era, collaboration and integration are key to […]
Read More