European Tourism is Rebounding Despite Rising Flight Costs
As the world returns to life before the COVID-19 pandemic brought many industries to a halt, the travel industry is one of the primary areas re-experiencing a boom.
One destination that is particularly seeing the benefits of travel again is Europe. The continent has recently seen a rise in tourism numbers nearly identical to what it was before travel restrictions. Travel expert and author Sarah Dandashy said, "European summer travel is actually returning to normal, and we're returning to pre-pandemic levels for the first time."
Per a study conducted by Squaremouth, Europe normally made up half of all trips booked during the summer. That number is expected to go up by one percent this summer and is predicted to be at 52 percent by the following summer. The news should be of no surprise as many predictions concluded that once European countries reopened to American tourists once again, the numbers would increase. According to Travel Agent Central, Europe will see a 600 percent increase from American travelers.
Dandashy said that countries that saw a major downturn in tourism are now seeing a sudden increase again.
"Another thing that's also really interesting is seeing countries that are really regaining popularity. We've got Italy, France, the U.K., Greece, Germany — all very high on the list," said Dandashy.
Despite the promising future the European tourism industry and its visitors can expect to enjoy, the latter will have to make more expenses.
"Also, not too much of a surprise but trips this summer are actually costing more than before," said Dandashy.
What used to cost $6,709 will now cost $1,000 more for a whopping $7,819, per the Squaremouth study. International travel once accounted for 84 percent of all trips, and is currently not too far behind at 79 percent.
Travelers are expected to dole out more cash for their trips to Europe this summer. Prices are up globally, especially for flights, but Americans are willing to bear the extra costs for their vacations, according to USA Today.
Dandashy is optimistic about travel and as summer traveling further demonstrates the high hopes for normalcy in traveling again.
"This year we're absolutely looking at seeing that sort of getting back to normal," she said.
Latest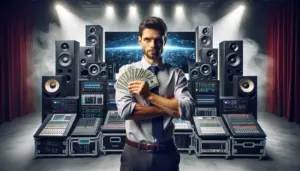 December 8, 2023
Mastering AV sales strategies in a global professional audio-visual (Pro AV) market, poised to reach $79.2 billion by 2028, requires much attention to detail. The surge in demand from corporate, government, and institutional sectors, driven by the need for enhanced productivity and efficient working environments, gives AV sales pros a lot of opportunity. In […]
Read More