Masks No Longer Required on U.S. Flights
The mask mandate for all flights originating in the United States, due to expire on May 3rd, came to a sudden and swift end on Monday, April 18th, after Florida Middle District Judge Kathryn Kimball Mizelle deemed the order unlawful due to lack of mandate reasoning. The judge's order essentially ends the requirement for all U.S. passengers and airline staff. While this order applies to the Federal mask mandate, masks could be required based on local ordinances and could differ traveling to and from various international locations. Say Yes to Travel's Sarah Dandashy said the reaction from the airline industry was swift.
"Later that day, a lot of the airlines came out to say they were now making masks optional," said Dandashy. "We're talking about United, America, Delta, Spirit, Alaska. All the major airlines within the United States have gone out, and announced masks are now optional."
The hospitality and travel industries have been hit hard by the pandemic during the past couple of years. Many in the industry see the ending of mask mandates as one of the final hurdles in getting people to travel again with more frequency. "Everyone within the travel industry, certainly those within the U.S., is having this big relief," Dandashy said. "This is a big mile marker for feeling like we're getting on the other side of the pandemic."
No longer required doesn't mean any masks at all. Masks are still optional, and many travelers may feel more comfortable wearing masks when they fly. The Biden administration announced late Wednesday, April 20th they've appealed Judge Mizelle's decision. While the decision to appeal may affect health decisions in the future, current guidelines will stand unless an appeals court grants a stay. People are now free to move about the cabin with or without their N95s. Either way, the optimism that traveling is back is palpable.
Latest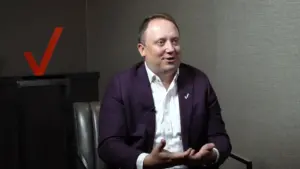 December 1, 2023
For a special episode of The Verizon Partner Network the focus was on the considerable role of partnerships in the Verizon Partner Program and the leaders shared their perspectives on the initiative. Their conversation brought about a lot of thought-providing context on the evolving telecommunications landscape. In today's era, collaboration and integration are key to […]
Read More