The Great American Robotics Race
The 21st century has nearly two decades under its belt, and the advancements in robotics and Artificial Intelligence are truly turning science fiction into reality. With the Amazon Echo, equipped with AI superstar Alexa, currently owned by more than 20 million consumers, more American businesses are starting to pay attention and implement AI in their own companies. Automated robots and other robotic technologies have already left their marks on manufacturing sectors in the US. The race to producing superior robotics and AI is not limited to domestic borders, either. America now faces more pressure than ever to keep up with manufacturing powerhouses like China and Russia without sacrificing American jobs in the process—walking a dangerously thin tightrope.
The use of robots in the US is not limited to the manufacturing sector. Best Buy tested a one-armed robot, Chloe, at one of its Manhattan stores. Customers walk up to Chloe and with the help of a touch screen search for a movie or game they want and receive it within thirty seconds, eliminating the need to search aimlessly amongst shelves. The hospitality industry is beginning to see the benefits in employing robotic work as well. Luxury hotel chain, Yotel, has its own resident robotic bellhop, appropriately named the Yobot. Its version of a one-armed robot provides guests with an automated and secure means of luggage-handling, making check-in and check-out a breeze, all with no tipping required. (The robot won't mind).
Machine learning, aka Artificial Intelligence, is also impacting American industries. AI software is changing how businesses run with better overall communication, logistics, and synergy within a workplace. Narrow AI, a type of machine learning focused on one specific task, is proving to have several important functions for different companies. Watson IBM is a prime example of an industry leader demonstrating the level of software advanced available. The machine learning branch of tech giant IBM creates technology for every industry from healthcare to advertising. Watson Advertising can help get messages out to consumers during critical marketing periods. National Coffee Brand is an example of a company successfully using the Watson AI, as told by IBM. Along with the software's unique AI capabilities, this company was able to use an area's warmer weather data to automatically generate ads for iced coffee to its inhabitants. Its website click-through-ratio during that time went up almost a tenth of a percent, seemingly insignificant, but exceeding Performance Indicator Benchmarks by 33%.
The United States does face some serious competition overseas, however. In 2015, China implemented a state-sanctioned strategy of mass manufacturing, smart technology, and IOT investment and innovation: "Made in China 2025." Under this plan, according to the Center for Strategic and International Studies, "The plan identifies the goal as raising domestic content of core components and materials to 40% by 2020 and 70% by 2025." The Chinese Ministry of Industry and Information Technology already estimates that funding will likely exceed $1.5bn and will garner cooperation from countless Chinese banks, providing loans and financing for these projects. In a competitive climate not seen since the Space Race of the 1960s, the robotics and AI industry is flourishing. Robots are getting cheaper and more capable while AI is expanding its abilities in astonishing ways. The future is artificial, and the future is intelligent and global industries will take advantage of this revolutionary technology—making it imperative for American interests to not be left behind.
Latest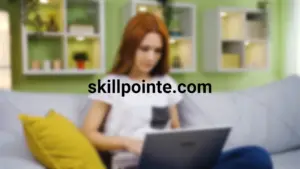 November 30, 2023
Adopting an entrepreneurial mindset is increasingly essential in today's diverse professional world. This approach, emphasizing resilience and innovation, is applicable in various careers, encouraging individuals to see opportunities in challenges and to think beyond conventional methods. SkillPointe recognizes the importance of aligning this entrepreneurial spirit with career aspirations. The organization assists individuals in transforming […]
Read More