How Automation Is Changing the Definition of Work
Technology has always been an inspirational yet sometimes terrifying force in the world. From using computers to find out virtually anything to cellphones telling people when to wake up and start the day, many have come to rely on technology seemingly as much as they rely on oxygen.
Society has no problem with technology when it is being used for binge watching popular shows or asking Siri to tell a joke. However, as technology grows and matures, businesses are looking to improve productivity and increase revenue by incorporating automation in the workforce.
According to research by Brookings Institute, automation leads in the production industry, food service industry, and transportation industry. Industries such as business, social service, arts and entertainment, and education have the least amount of automation influence.
Brookings explains that the reason it lacks in the areas listed is that automation is in place for tasks but not jobs. That's to say while automation can package items on a conveyor belt quickly and efficiently, it is not as helpful in teaching children or closing business deals. Brookings effectively points out that without humans there is no automation. The institute explains that it is true that robots and machines can be programmed to do jobs that were previously for humans, however, humans must be the ones to create automation technology, test it, adjust, tell technology what needs to be done, and make sure that it is doing it.
While some fear the takeover of technology, automation is already succeeding in many businesses around the world alongside their human co-workers.
Quiet Logistics' robot has increased productivity by 800 percent in stores such as Zara and Bonobos, and works alongside store associates to find items and help with online orders.
Lowe's Oshbot, in its Orchard Supply Hardware stores, speaks seven languages and helps customers find items in the store.
Yotel's robot butlers take care of guests' luggage and clean rooms. While MGM of Las Vegas is planning to have machines serve drinks in its new "well bars," by August of 2019.
These businesses are just a few to greatly improve their companies by adding automation in conjunction with human workers. In doing so, they have increased productivity while simultaneously helping employees ease their workload.
New technology will always elicit fear amongst those who do not fully understand it. Businesses are not looking to replace human workers altogether. If that were the case, there would be no need for people to work for companies such as Amazon who have even gone as far as to implement technology to order, package, ship, and deliver a package without the help of a single human being.
The goal of automation has been to increase productivity. No matter how hard people work, it is likely a technology can make them faster. From finding items to answering frequently asked questions technology can cut the workload of a single person in half easily, just by completing a simple task in a matter of seconds. However, automation cannot teach children or offer a friendly voice to a frustrated customer. Automation is not here to take over, it is to help humans meet their increasingly high demands.
For the latest news, videos, and podcasts in the Software & Electronics Industry, be sure to subscribe to our industry publication.
Follow us on social media for the latest updates in B2B!
Twitter – @TechMKSL
Facebook – facebook.com/marketscale
LinkedIn – linkedin.com/company/marketscale
Latest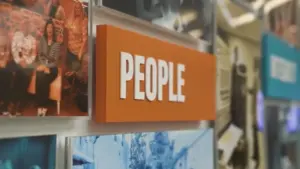 November 29, 2023
At IC System, the language of empathy speaks louder than the transactions of debt collection. In a compelling video feature, IC System's dedicated team casts a spotlight on their unique approach—combining heartfelt empathy with innovative solutions to navigate the often challenging landscape of financial obligations. IC System champions a path of compassion, delving deep […]
Read More