IoT & Wireless IoT Day 2019: Green IoT Solutions Enable Sustainable Cities
Delta, a provider of power and thermal management solutions, unveiled its broad portfolio of energy-efficient solutions under the brand campaign "IoT-based Smart Green Solutions to Nurture Energy Efficiency in Cities" at Hannover Messe 2019.
The solutions focus on Smart Manufacturing, Smart Buildings, and Smart Energy Infrastructure. A key offering includes the Digital Factory Monitoring Solution, a next-generation platform to enable the digitalized monitoring and control of machinery, operations and energy consumption in manufacturing facilities.
Latest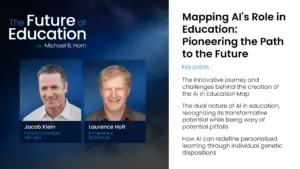 October 2, 2023
Mapping AI's role in education should be a critical step in bringing together innovative technology-based solutions with the expertise of human educators. With rapid advancements in artificial intelligence and an increased reliance on technology-driven educational solutions, the education landscape is on the brink of a significant transformation. AI promises highly personalized learning experiences, efficient administrative […]
Read More