MarketScale Industrial IoT 12/12/18: Save the People, Save the Bees
Today's episode is all about "salvation:" saving industries, saving lives. This is the kind of salvation IoT is capable of, and what innovators are looking to accomplish. Hear from Manish Agarwal, co-founder of Axelta Systems, who talks about how the IoT industry abroad, specifically in India, saved itself from the doom of weary customers and grew into the innovative force it is today. We're also going to talk about everyone's favorite, the bees, and why they're disappearing. A world without bees is not one we want to live in. We get great insight from OSbeehives about how, surprisingly, IoT may be a solution. We also hear about how IoT is saving human lives, specifically the lives of the elderly. Where elder care suffers the most, IoT is stepping in with the solutions, turning homes into smart homes and smart homes into independent, safe, functional havens for senior citizens.
INDUSTRIAL I-O-BEES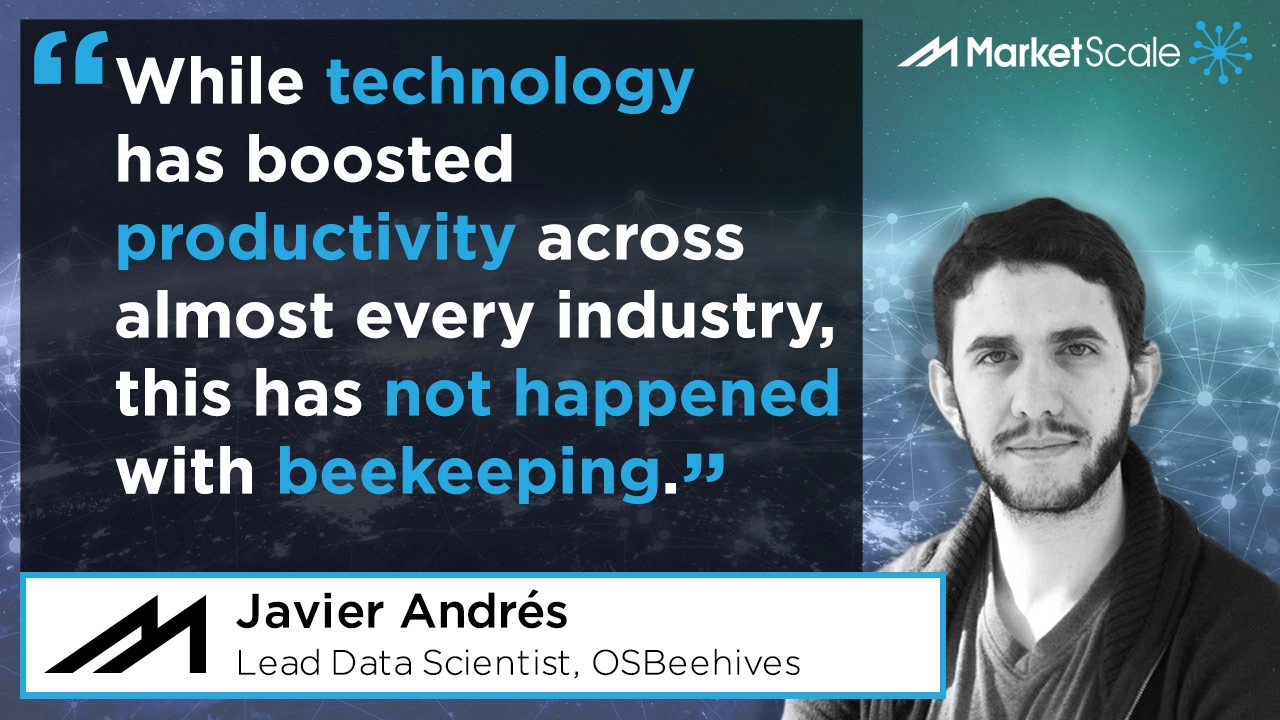 For our first feature, let's start small. And what's smaller and cuter than a bee? When putting together the show, we came across an article titled How IoT Can Save the Bees, written by a guest writer on IoT For All. It laid out some troubling statistics on bee colony loss due to harsh winters, diseases, and pesticides, an important problem because bees account for more than 30 percent of our global food. The article references some companies that are utilizing IoT devices to save bee colonies and the beekeeping industry, including OSBeehives. Their main product is a solar-powered box that monitors and relays important hive data, including health, humidity and temperature. To what extent can data science step in for the bees, and is the industry ready for this kind of technology to lend a helping hand?
Javier Andrés, the lead data scientist for OSBeehives, says they are using technology to help the bees thrive in developed markets, coming at the perfect time; US and European beekeepers are having a hard time competing. He said they need to work with technology to improve their businesses and to keep their industry and product alive. "It's not going to be the easiest" to get an industry as old as beekeeping to adopt new technology, Andrés said, but because bees are so important to the ecosystem, beekeepers' livelihoods and food production, they are going to have to adopt and adapt.
ALEXA, PLEASE HELP MOM AND DAD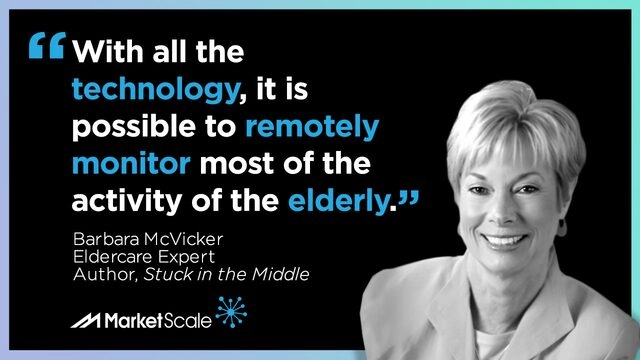 Our next feature goes up in a scale a bit and explores how to save human lives. Specifically, we're looking at how technology, like wearables, home automation, and other IoT solutions, are simplifying and revolutionizing elder care. MarketScale host Shelby Skrhak gave us a great look into the state of elder care, getting more context from Barbara McVicker, an eldercare expert and author of Stuck in the Middle: Shared Stories and Tips on Caring for Mom and Dad. McVicker herself cared for her parents for 10 years while raising two children, eventually quitting her job to care for her parents full time. Her insight is point-on.
McVicker said that the main challenges the elderly face involve not only financial worries, physical, safety, but also isolation. "As we age in place, we don't have the same interaction with people," McVicker said. With all the technology, it is possible to remotely monitor healthcare. We no longer have to rely on nanny-cams to keep an eye on our elderly parents and grandparents. GPS can even help prevent wandering. She even suggests that augmented intelligence and smart toilets will help provide real-time feedback. Technology will allow us to keep close tabs on our loved ones, and McVicker is optimistic about where things are going in this area.
CHANGING IOT'S PUBLIC PERCEPTION INTERNATIONALLY
In our final feature, we interview Manish Agarwal, the CEO and co-founder of Axelta, an Indian-based company providing machine learning-enabled solutions and empowering businesses to make real-time critical business decisions. Manish himself has spent over 20 years in a variety of industries like manufacturing, human capital management, and healthcare. In each of these he saw the potential for technological overhauls. On the podcast, Manish explored where IoT technology has grown in the last few years, and how that growth saved the industry. Giving a global perspective, Manish speaks on machine vision as the future of IoT tech, and why enterprise-level customers are more willing to take big risks with interconnected devices.
"The challenge that we often faced is that people were not willing to…put significant investments into bringing this technology into this space," Agarwal said. Customers often wanted a proof of concept before they were willing to invest. That meant having to develop 100 proofs-of-concept, many of them for free. Of course, that was very early in the development of IoT, and now people are much more willing to try IoT solutions, even with more talk surrounding security concerns. Agarwal talks about the technological changes that have made people feel safer and more secure—and more willing to try out IoT solutions.
OTHER ARTICLES REFERENCED
For the latest news, videos, and podcasts in the IoT Industry, be sure to subscribe to our industry publication.
Follow us on social media for the latest updates in B2B!
Twitter – @IOTMKSL
Facebook – facebook.com/marketscale
LinkedIn – linkedin.com/company/marketscale
Latest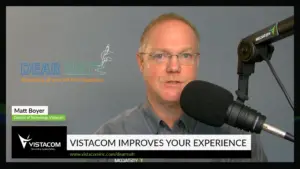 December 11, 2023
In a time when the AV industry supply chain faces unprecedented challenges, understanding its current status and future trajectory is crucial. In this week's segment of "Dear Matt," presented by Vistacom, host Matt Boyer, the Director of Technology at Vistacom, brings his over 30 years of experience in the audiovisual industry to the status […]
Read More