Revolutionizing Automation – A Focus on Intralogistics with Siemens
Intralogistics expert Craig Henry, U.S. Industry Manager for Intralogistics at Siemens, joins Getting Smart and walks us through the rapidly evolving industrial landscape. Craig discusses how automation, robotics, and digitalization are critical for shaping the future of various sectors.
So, what's the current state of automation and robotics? Well, there's a broad spectrum in that answer, but Craig shares a perspective that Jon Battles of Amazon spoke about recently. "It's an exciting time in the sense that it is a renaissance of technology right now. Technology is coming out at a rate so quickly that we have all kinds of new jobs and ways we can add value as workers in this space."
(1) We must automate
(2) Strategize before you digitalize
(3) Fresh perspectives move us forward
Automation is a key focus for so many businesses, driven by the need for increased efficiency and productivity. Put simply, "we must automate… because it's the only way we're going to get the job done." Over the past several years, robotics in the automation space has seen massive investments and adoption. It's been a sort of "catnip" for investors, but there is a shift away from implementation just for the sake of having it, and a focus towards better strategy and clarity in desired outcomes.
Having a clear goal in mind is crucial to avoid adopting technology simply for the sake of it. Mapping out your customer service requirements, knowing lead times, variability, and safety stock are important considerations in the digitalization journey.
Additionally, robotics, coupled with artificial intelligence (AI), are emerging as essential tools for optimizing intralogistics processes. The integration of AI with robotics promises smarter implementation and improved operational outcomes, which presents an exciting opportunity for the industry, enabling companies to streamline their operations and achieve better results.
So what about these new perspectives? Well, with recent shifts in the industry, as well as the resizing and regrouping of FAANG and other technology companies, new perspectives and talent are being brought into the forefront of development. These changes present a unique opportunity for the industry to absorb this valuable talent and leverage their expertise in driving innovation and growth.
In conclusion, embracing automation, strategic planning, and smart talent acquisition are fundamental for companies seeking to thrive in the evolving industrial landscape. By adopting the right technology, leveraging talent, and having a clear vision, businesses can stay at the forefront of innovation and drive sustainable growth in the future.
Tune in to the podcast to hear more insights from Craig Henry and join along in our journey of "Getting Smart".
Latest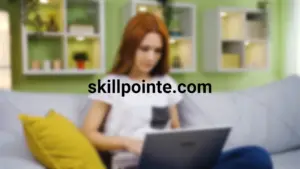 November 30, 2023
Adopting an entrepreneurial mindset is increasingly essential in today's diverse professional world. This approach, emphasizing resilience and innovation, is applicable in various careers, encouraging individuals to see opportunities in challenges and to think beyond conventional methods. SkillPointe recognizes the importance of aligning this entrepreneurial spirit with career aspirations. The organization assists individuals in transforming […]
Read More