The Business Case for Robotics on the Factory and Warehouse Floors
Across industries, companies are looking for ways to get their products to clients and consumers with more efficiency and less cost. As automation and robotics continue to revolutionize business, companies that find themselves out of step with the latest innovations will inevitably fall behind.
September's Autonomous Mobile Robot Conference in Louisville, Kentucky brought companies together to share their software and hardware solutions. Automation brings with it a new set of opportunities but also previously unknown obstacles.
Companies that increasingly rely on digital systems could be susceptible to hacks, outages and other technical issues, and solutions like decentralized systems stuck out at this year's event to Brandon Coats, a Product Manager at Material Handling Systems.
"The importance of decentralized controls is that if one asset goes down, all of the other robots that are in operation can basically pick up the slack and maintain that operation," Coats said.
Rolling out advanced technology may seem like something legacy brands have the resources to do, but Coats believes these solutions are becoming more viable for firms of all sizes and ages.
"Enabling smaller, younger companies is definitely key," he said. "I think we see trends over time where companies are becoming smaller and you have many more of them."
Information on how to best implement autonomous robotics into a business is critical, making an event like the Autonomous Mobile Robot Conference relevant now.
"It's very important for us to get out there, see what's on the market and interact with everyone that's out there with a viable product," Coats explained.
Latest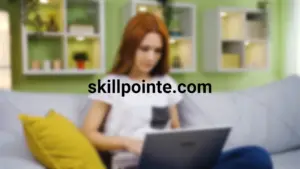 November 30, 2023
Adopting an entrepreneurial mindset is increasingly essential in today's diverse professional world. This approach, emphasizing resilience and innovation, is applicable in various careers, encouraging individuals to see opportunities in challenges and to think beyond conventional methods. SkillPointe recognizes the importance of aligning this entrepreneurial spirit with career aspirations. The organization assists individuals in transforming […]
Read More