Using the IOT to Fight Fires
Fighting fires is using smart technology to be more efficient. The Internet of Things isn't just about interconnectivity in daily lives, but these devices are being used to serve a higher purpose- delivering critical information to first responders quickly in the event of a fire.
In 2015, The National Institute of Standards and Technology (NIST) and the Fire Protection Research Foundation (FPRF) banded together to create a research roadmap in hopes that they can close the information gap in the event of a fire.
"Today there is significant variety to the information accessible by fire brigades, and great potential as the Internet of Things continues to proliferate," says Fire Protection Research Foundation's executive director Casey Grant. "Real-time information will greatly assist emergency responder situational awareness, which is especially critical during an event when time is precious."[1]
Wearable devices that track health conditions of firefighters, drones that monitor wildfire progress, the use of sensors on the fire-ground to assist in situational awareness and personnel location, enhanced interoperability between data systems and developing intelligent systems to assist with decision-making, and robots to go where humans cannot are just some of the developments that have made headway in the last decade.
If you'd like to read the full roadmap, visit NIST's publication website.
[1] https://www.forbes.com/sites/federicoguerrini/2015/06/29/firefighters-and-the-internet-of-things/#7670e44a5e72
Latest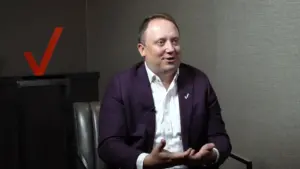 December 1, 2023
For a special episode of The Verizon Partner Network the focus was on the considerable role of partnerships in the Verizon Partner Program and the leaders shared their perspectives on the initiative. Their conversation brought about a lot of thought-providing context on the evolving telecommunications landscape. In today's era, collaboration and integration are key to […]
Read More