Dig Your Heels In: A Working Woman's Series with Lenovo's Andi Huels
Andi Huels, Head of AI, North America at Lenovo is a true trailblazer, with a career path that, across several industries, gave her important touchpoints around the power of smart tools and has taken her to the top of the AI game. She began her career in the oil and gas industry for Crane, focusing on automation when digital transformation was a fairly new concept. From there, she worked in industrial automation in a variety of vertical markets including supply chain and logistics automation, for companies like Omron, SPOC, and Dematic. It was at this point in her career that she caught the AI bug.
The AI fork in Huels' career road was inspired by two driving questions: "How do we make a distribution center intelligent? How do we combine automation and artificial intelligence?" Huels found herself with a "need for speed," the desire to become a "disruptive innovator." She was passionate about becoming a part of the AI movement and found her way to Lenovo where, in her words, she became the "chief AI evangelist."
With women making up a mere 26% of data and AI positions in the workforce, according to a 2020 World Economic Forum report, it's quite the accomplishment that Huels has made her way to a top leadership position within a global corporation. This is made even more impressive by the Stanford Institute for Human-Centered AI's 2021 AI Index Report which found that women make up just 16% of tenure-track faculty focused on AI globally.
When asked about these statistics, Huels was pleasantly surprised.
"You know it's actually a little bit higher than I thought it might be because I feel like I'm alone when I'm out there. I really don't see a lot of women at the AI conferences. So, 26% seems inspiring," she said.
She goes on to discuss the need for women to 'know their stuff' and have poise and confidence if they want to succeed in a male-dominated industry, such as AI.
Her advice to other women on the rise was simple and poignant: Pick your battles, noting that there are two strategies when dealing with pushback – fight or walk away. She notes that it's important to evaluate whether an issue is worth fighting for or whether it's a fundamental cultural difference, a hill not worth dying on.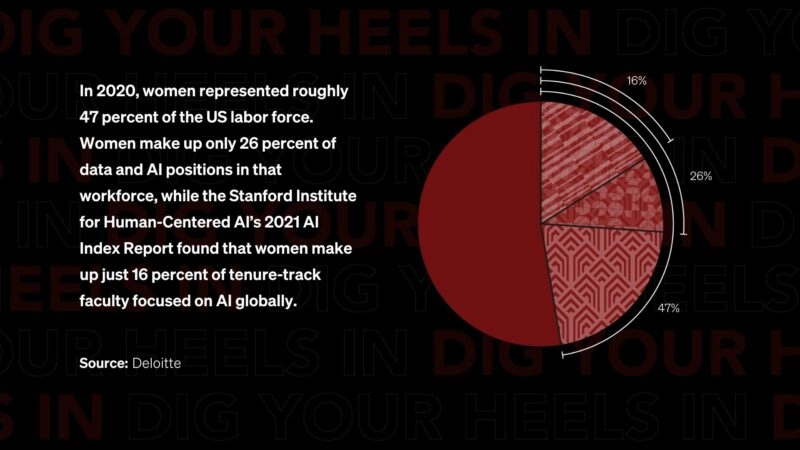 She also believes women are an amazing asset to the AI industry. And for women considering AI, "it's much easier and more fun than you think it is. If you love connecting your friends, connecting people together, it's a natural fit for you," Huels said. Demand for AI talent is high across the country and across industries, and it's only going to keep growing. Every industry is being disrupted with new technologies and market pressures that call for efficient operations and solutions, increasing the necessity for  AI technologies and professionals.
Huels noted that she has an "overwhelming demand here at Lenovo."
"I focus predominately on retail, QSR… manufacturing, supply chain logistics, and CPG. I can't even keep up with it," she said.
Maybe now is the time to spread out that demand across more women willing to make a career in the AI space. It's a call to women to see how they can influence one of the fastest-growing industries in the world while making a mark on the future.
Latest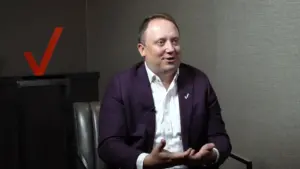 December 1, 2023
For a special episode of The Verizon Partner Network the focus was on the considerable role of partnerships in the Verizon Partner Program and the leaders shared their perspectives on the initiative. Their conversation brought about a lot of thought-providing context on the evolving telecommunications landscape. In today's era, collaboration and integration are key to […]
Read More