5 SIMPLE STEPS TO TAKE YOUR EVENT PRESENTATION FROM "MEH" TO "WOW"
Want to get people's attention? Stop relying on just one of their senses when planning your event. It makes…well, sense. Visual presentations alone are functional and can communicate your point, but only if the audience is receptive and willing to pay attention – a rarity indeed.
A better strategy? Keep them riveted.
London & Partners, coupled with CWT Meetings & Events, released a survey that included interviews with 600 event organizers. To really capture an attendee's attention and make the event as memorable as possible, 78 percent of event planners recommended putting on multisensory events. Events are about creating a lasting impression and one of the biggest benefits of an event that appeals to multiple senses is that it's more memorable.
Elevating an Event
One of my favorite examples of spicing up what used to be an admittedly boring event is an internal one. Our monthly company meetings used to be a pretty droning corporate update about the current state of the company. Recently, we've made quite a transition. We now cover the same topics we would normally present but we interview the staff as if they're on a live talk show.
We're slowly adding to our set design as time and money permits, which illustrates two valuable lessons in putting on an amazing event: You don't have to make huge changes all at once and you should set a budget early on. If stakeholders know what sort of numbers they're working with, you'll see the most creativity in execution and have plenty of time to get the appropriate support you need.
Support is another crucial element that's often overlooked – don't feel like you have to take on an entire production by yourself. Plenty of organizations specialize in putting on memorable meetings and events. With a little creative freedom, they'll transform your event from a boring routine into something attendees actually look forward to.
Making the Good Great
Over the 32 years that Bluewater Technologies has been in the event space, our company has had the opportunity to participate in countless incredible events. Without fail, those that stand out were not only interesting and well-choreographed, but they also had a heightened sensory experience working in concert with knockout content.
While a visual presentation certainly falls into the broader "content" category, great events — and great event planners — recognize that more aspects of content exist. Keep the following tips in mind to elevate the content of your next event and wow your audience:
1. Develop a grand entrance. Whether it's an installation people walk through on their way into the event or an opening to a presentation, it should be designed to capture the attention of your audience and put them in the right mood. Something like an opening video is relatively easy to produce and will pique interest immediately.
2. Visuals > text. This is a simple yet effective presentation hack that often goes unused. Have a presenter memorize stats or facts she wants to share and use the display to offer interesting visuals to maintain audience engagement.
3. Work a theme. Although an ugly sweater theme could be interesting, a contextual theme will elevate the perception of an event and give it a higher production value. It will also make it more memorable and your audience will appreciate the attention to detail demonstrated by the inclusion of thematic elements.
4. Leverage the whole canvas. The stage itself might be the center point but the entire room should be your canvas. This gives you creative freedom to support your messaging and the audience won't forget it.
5. Select the right presenter. This can be the most difficult part of a presentation. We're not all born with a natural gift for public speaking nor do we all possess a knack for entertaining on stage. For certain presentations, you might be locked in with a presenter (such as the company CEO) but it's always worth exploring any options available. A dynamic presenter will bring even mundane content to life.
Even professional event planners can get caught up in the idea of content as the actual presentation. In reality, content includes so many more aspects of your event: the stage, decorations, lighting, theme, space, invites, pamphlets or brochures, and certainly your presenter or moderator. A broader perception of content and the details of its delivery is key to making your next event more than just another PowerPoint presentation.
For more awesome articles like this one, be sure to follow Scott on LinkedIn!
For the latest news, videos, and podcasts in the Pro AV Industry, be sure to subscribe to our industry publication.
Follow us on social media for the latest updates in B2B!
Twitter – twitter.com/marketscale
Facebook – facebook.com/marketscale
LinkedIn – linkedin.com/company/marketscale
Latest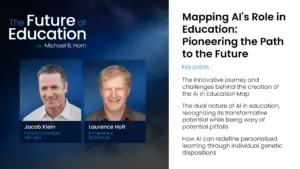 October 2, 2023
Mapping AI's role in education should be a critical step in bringing together innovative technology-based solutions with the expertise of human educators. With rapid advancements in artificial intelligence and an increased reliance on technology-driven educational solutions, the education landscape is on the brink of a significant transformation. AI promises highly personalized learning experiences, efficient administrative […]
Read More