Apple To Develop Own Screen Displays
The news that Apple created a "secret" plant to create its own MicroLED device displays was a bombshell to the Asian firms supplying screens for iPhones, smartwatches, and other products. Stock prices in those suppliers were undercut with the news.
MicroLED display technology is new and unproven, although they are thinner and brighter, and in theory, use less power than the OLED displays deployed in Apple's smartwatch manufacturing.
Among other tech leaders studying the MicroLED concept is Hon Hai Precision Industry Co, Apple's main contract manufacturer, located in Taiwan. Last year, Sony Corp began selling large display systems using MicroLED, and Samsung has its own project underway for the technology.
Apple had a MicroLED project underway previously but almost killed the idea because the screen technology is much more difficult to execute successfully in the manufacturing process.
Still, Apple is making a substantial investment in the project although mass distribution of products with these screens may be a year or more away.
Latest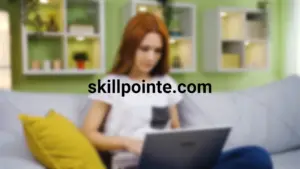 November 30, 2023
Adopting an entrepreneurial mindset is increasingly essential in today's diverse professional world. This approach, emphasizing resilience and innovation, is applicable in various careers, encouraging individuals to see opportunities in challenges and to think beyond conventional methods. SkillPointe recognizes the importance of aligning this entrepreneurial spirit with career aspirations. The organization assists individuals in transforming […]
Read More