The Benefits of Buying Products That are UL Listed
Ensuring the safety of your employees and customers is essential. That means you want the products you use to be manufactured and installed to the highest standards in order to avoid electrical hazards. One way to ensure safety is to only purchase and install UL (Underwriters Laboratories) Listed equipment. Nevco is the only scoreboard manufacturer that offers products that are UL Listed, not UL equivalent. Let's take a look at the benefits of buying products that are UL Listed.
Underwriters Laboratories was established over 120 years ago. UL is recognized around the world as the leader in product safety testing and certification. Through the use of comprehensive procedures and guidelines, UL requires their strict standards are met before granting certification to a manufacturer's products. As a buyer, you should insist on UL Listed products as opposed to UL equivalent products because UL is the most secure agency listing available, and each certified product must have a Underwriters Laboratories label affixed to it traceable to the manufacturer. In fact, the organization takes rigorous anti-counterfeit measures to ensure the holographic UL labels affixed to products can be trusted by consumers.
UL Listing is required by the National Electric Code and is also recognized for acceptance by Canadian Standard Association (CSA). The UL Listed mark demonstrates a company's continued commitment to safety and quality.  A local UL field representative visits, unannounced, at least twenty-six times per year to verify that the mark is only applied to products that are being built to UL's stringent requirements. In short, the UL Listed mark means our clients can be confident that Nevco is in compliance with safety and quality standards at all times.
Clients should always look for a UL Listed supplier. If not, they're taking a risk of buying products that manufacturers claim are UL equivalent. The term "UL equivalent" has no industry standard definition and, more importantly, does not require certification by an independent body such as UL. Installing equipment without a required agency listing will potentially put your employees at risk for their own safety and your organization at risk for liability. Equipment that isn't UL Listed often fails the installation process by the electrician or technician because it is not up to safety standards. In addition, a building inspector may direct you to turn off and take down your equipment if it's unlisted, resulting in canceled games, lost revenue, and disappointed fans.
Nevco is proud to have been UL Listed for over 50 years. We take all measures possible to meet and/or exceed industry standards for UL 48: The UL Standard for Safety for Electric Signs. Because Nevco customers know we adhere to such quality standards, they can feel confident buying our UL Listed products.
Since 1934, Nevco has designed and manufactured customized sports scoreboards; digital LED video displays; innovative scoring and statistical accessories; and electronic marquee signs for secondary, recreational, and professional athletics, community centers, and businesses. We work side-by-side with our customers to help create customized scoreboard and video display solutions that help fans get the most out of the game day experience. With reliable, personal service, we become your project partner first, and your dependable support system for years thereafter. Whether you're looking for a basic scoreboard for a little league field, a prominent center-hung display with LED signs for your arena, or a way to make a truly distinctive statement with a video board and scoring display, our Scoring and Display Sales Consultants will work with you throughout the entire process to ensure not only that your needs are met, but that your expectations are exceeded.
See recent Nevco work today at https://nevco.com/category/news/.
Latest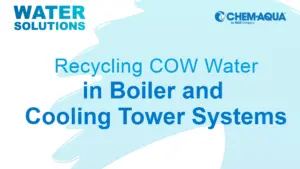 December 7, 2023
For the latest episode of ChemAqua's Water Solutions podcast, the focus was on an innovative approach to water conservation in the dairy industry. The show examined the potential of reusing Condensate of Whey (COW) water, a byproduct of dairy processing, and highlighted some of its economic and environmental benefits. Hosted by Dani Waddell, the informative […]
Read More