Bradley University Includes Digital Signage as Part of New Campus Development
PEORIA, IL—SNA Displays provided three indoor digital displays for Bradley University's newly developed Business and Engineering Convergence Center (BECC) in Peoria, Illinois. Management and installation of each of the new LED screens was coordinated by Conference Technologies, a leading provider of audio-visual, information technology, and communications services.
The BECC offers 270,000 square feet of academic space, featuring 28 classrooms, eight computer labs, 46 specialized labs, and 30 collaboration and meeting spaces. It has a real-time digital stock market ticker display around the atrium of the building and sleek classrooms enclosed with transparent glass.
The $100 million building, which houses the Business and Engineering colleges, "will provide the emphasis of teaching and learning techniques, cutting edge research, and classroom collaborations for industry and community partners that will enable these two great colleges to lead the way as the ground continues to shift rapidly in higher education," according to Bradley University President Gary Roberts in a late 2019 dedication ceremony before the new building was accessible to the public.
One LED video wall, from SNA Displays' BRILLIANT™ line of interior display products, was installed in a glass-enclosed classroom. The digital display employs a high-density 1.92 mm pixel pitch. The high-resolution screen is 4'5″ high by 31'6″ wide (702 x 4,992 pixels), giving the digital canvas more than 3.5 million pixels.
Two digital tickers were also installed as part of the BECC project. One ticker was placed above the same classroom's video wall and also sports a 1.92 mm pixel pitch. The display is 1'6″ high by 14'5″ wide (234 x 2,288 pixels).
The other ticker, from SNA Displays' BOLD™ product line, wraps around a corner on the outside of the classroom. It employs a 2.5 mm pixel pitch and is 1'6″ high by 53'10" wide (180 x 6,560 pixels).
For more information on the new digital displays at Bradley University, visit snadisplays.com/projects/bradley-university.
About SNA Displays
SNA Displays brings creative visions to life by building high-end digital displays as vivid and dynamic as the imagination. SNA Displays employs a team of SNAPros™—engineers, skilled project managers, systems experts, installation managers, and support staff—whose mission is total project satisfaction.
SNA Displays is headquartered in Times Square and has worked with clients to design and build some of the largest and most recognizable digital spectaculars in the world. Discover how Dreams Live Digitally® at snadisplays.com.
About Conference Technologies, Inc.
Conference Technologies, Inc. is a leading custom audio-visual systems integration solutions specialist that offers a wide variety of services to customers from around the world. To learn more, visit conferencetech.com.
Latest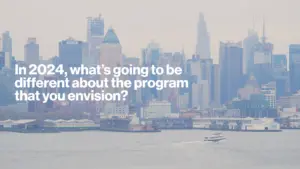 December 1, 2023
In the dynamic telecommunications landscape, Verizon's Partner Network continues to evolve, adapting to new trends and opportunities. For another segment featuring Mark Tina, VP of Indirect Channel Distribution and Channel Chief at Verizon Business Group, he explores exactly what types of significant changes and advancements the Verizon Partner Network will see in 2024. In this […]
Read More