From Sunglasses to Cinema
Behind every great movie and television show is an overshadowed and fundamental piece of technology—the camera. The picture quality of a film is imperative in projecting the director's vision with precision, and moviegoers can marvel with amazement at the realistic nature of the movie experienc. Several big names in electronics, like Sony, Panasonic, and Canon produce cinematic cameras but a company whose CEO is better known for his sunglasses than his cameras has made a product now praised as some of the best, ultra-quality cinematic cameras on the market: Red Digital Cinema.
The digital cinematography company was founded in 2005 by James Jannard, most prominently known as the founder and CEO of Oakley, Inc., one of the most popular and stylish eyewear companies in the world. According to Red, they were the first to develop a camera "capable of recording RAW, 4K images at up to 30 frames per second" In essence ushering in new technology that would transform the digital cinema industry. To go from glass lens to camera lens was no easy feat, especially with the bold claims of making ultra-clear quality affordable to directors and amateurs alike.
The first prototype was tested in 2007 by directors Peter Jackson and Steven Soderbergh. The Red One would be used to film Soderbergh's critically acclaimed miniseries "Che,", catching the attention of many directors and producers in Hollywood. The first Red Camera was subsequently released in August later that year, The Red One. Innovation would only follow the company after its successful launch. The company also did something different in regards to their users upgrading to newer technologies without throwing old cameras out. Red began to offer an upgrade program with its "Scarlet" and "Dragon" cameras, allowing customers to trade in either when the new technology was released, while still keeping some components of their original equipment. This move enticed prospective buyers because these cameras, like many, are not cheap.
The newest version of Red Camera is the "Weapon.". This camera is equipped with 8k resolution sensors among other attributes, but don't take my word for it. One of the biggest movie franchises dominating the global box office, Guardians of the Galaxy, used the Weapon camera to shoot its latest installment. Red Cinema boasts a laundry list of movies shot using Red technology, and the amount of work this company has contributed to is almost incredulous. In 2018, their work expanded beyond the world of cinema into a more personal technology—cell phones. The Hydrogen One is Red's debut in the smartphone market, and to truly show the impact this company has had on technology; ,their phones are priced beginning at $1295, preorders have sold out, despite the secrecy surrounding what this phone. A prominent Youtuber was given access to a nonfunctional prototype and it certainly looks like a phone from the future.
James Jannard is a good example of a successful entrepreneur. Oakley became an icon, made waves with his eyewear's original style, and flooded every market within his reach. Then the founder and CEO sold the company to start another. Eyeglass lenses and camera lenses are two very different things, but Jannard took advantage of a lack of innovation and originality in an always improving industry, much like he did with Oakley, and he gathered a team responsible for one of the most widely used and respected digital cameras currently in the industry.
Latest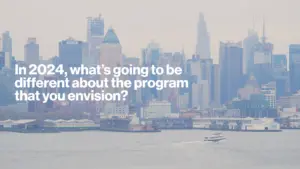 December 1, 2023
In the dynamic telecommunications landscape, Verizon's Partner Network continues to evolve, adapting to new trends and opportunities. For another segment featuring Mark Tina, VP of Indirect Channel Distribution and Channel Chief at Verizon Business Group, he explores exactly what types of significant changes and advancements the Verizon Partner Network will see in 2024. In this […]
Read More