LED Past, Present, and Future: How This Evolving Tech Transforms Business
The late 90's marked a revolutionary new advancement in display technology—LED (Light Emitting Diodes). Since the 90's, LED tech has come a long way. In fact today's guest, Mitch Rosenberg, Senior Director of Sales at Absen LED with 30 years of experience in LED tech, explains how "LED is still very much a growing product." On this AV podcast we dive into LED's: where it all began, and where Mitchell sees LED tech headed in the future.
When LED's first entered the scene the panels and displays were expensive, available only to those with deep pockets. Mitchell explains how as LED tech evolved, the price dropped and the technology became more accessible to the public: "Pixels got tighter, prices started plummeting, resolution increased, longevity got better, light output got better, weight went down…" Today, LED's are found in our at-home TV's, and the industry industry itself has grown into a 3.7 billion dollar business.
Although LED tech can be visually astonishing, Mitchell says the technology is wasted if there is not incredible content to match. "If you don't have a budget for content, you're buying a giant TV," Mitchell tells his clients. "LED is merely a display product," says Mitchell. It's what you do with this display product that wows customers and bolsters a company's brand.
LED is not done evolving. The technology is becoming stronger and more resilient to human handling, moving away from the fragile piece of tech it once was. On this podcast, Mitchell divulges his insight on what dramatic changes he foresees shaking up the market, and what that looks like for business and consumers.
For the latest news, videos, and podcasts in the Pro AV Industry, be sure to subscribe to our industry publication. A new episode of the Pro AV Show drops every Thursday.
Follow us on social media for the latest updates in B2B!
Twitter – @ProAVMKSL
Facebook – facebook.com/marketscale
LinkedIn – linkedin.com/company/marketscale
Latest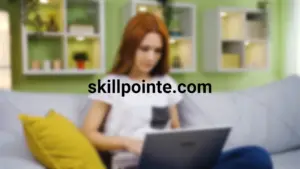 November 30, 2023
Adopting an entrepreneurial mindset is increasingly essential in today's diverse professional world. This approach, emphasizing resilience and innovation, is applicable in various careers, encouraging individuals to see opportunities in challenges and to think beyond conventional methods. SkillPointe recognizes the importance of aligning this entrepreneurial spirit with career aspirations. The organization assists individuals in transforming […]
Read More