Listen: Eric Larsen on Analog Experiences, Digital Technologies, and GWAR!
On today's podcast, I get the chance to talk to Eric Larsen with TEAC/TASCAM for the Americas. We discuss the interesting desire for analog experiences with digital technologies, how the tangible feel of something can influence the sound of it, the forward move to retro creative environments, and the artistic merit of GWAR.
For more information on TEAC/TASCAM, check out their website here.
Latest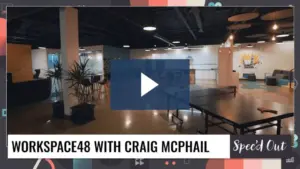 October 3, 2023
The conversation around modern workspace innovation has recently become more pertinent as organizations seek to adapt to new-age working conditions, accelerated by the global pandemic. Challenging the conventional workspace models pave the way for more flexible, efficient, and technologically driven solutions. According to a survey by the Pew Research Center, about 54% of adults […]
Read More