Listen: Getting Wired, High-Def and Interactive at the Smithsonian with Jason Barak of D3 LED
One interesting characteristic that most historic buildings have in common: not a lot of electrical outlets, generally speaking. That makes introducing modern technology into these spaces, especially ones as revered and iconic as the Smithsonian… a challenge; even then, the electrical requirements are just a small part of the project.
On today's podcast, our host spoke with the Executive Vice President of Business Development for D3 LED, Jason Barak. They discussed the recent project D3 completed for the Smithsonian, called "The Gateway," diving in to some of the challenges associated with implementing a new concept in an older edifice, how several early ideas didn't make it off of the drawing board, and the moment that a visitor first experienced the final product. "It's just one of the most unique user experiences I've ever seen," Barak said.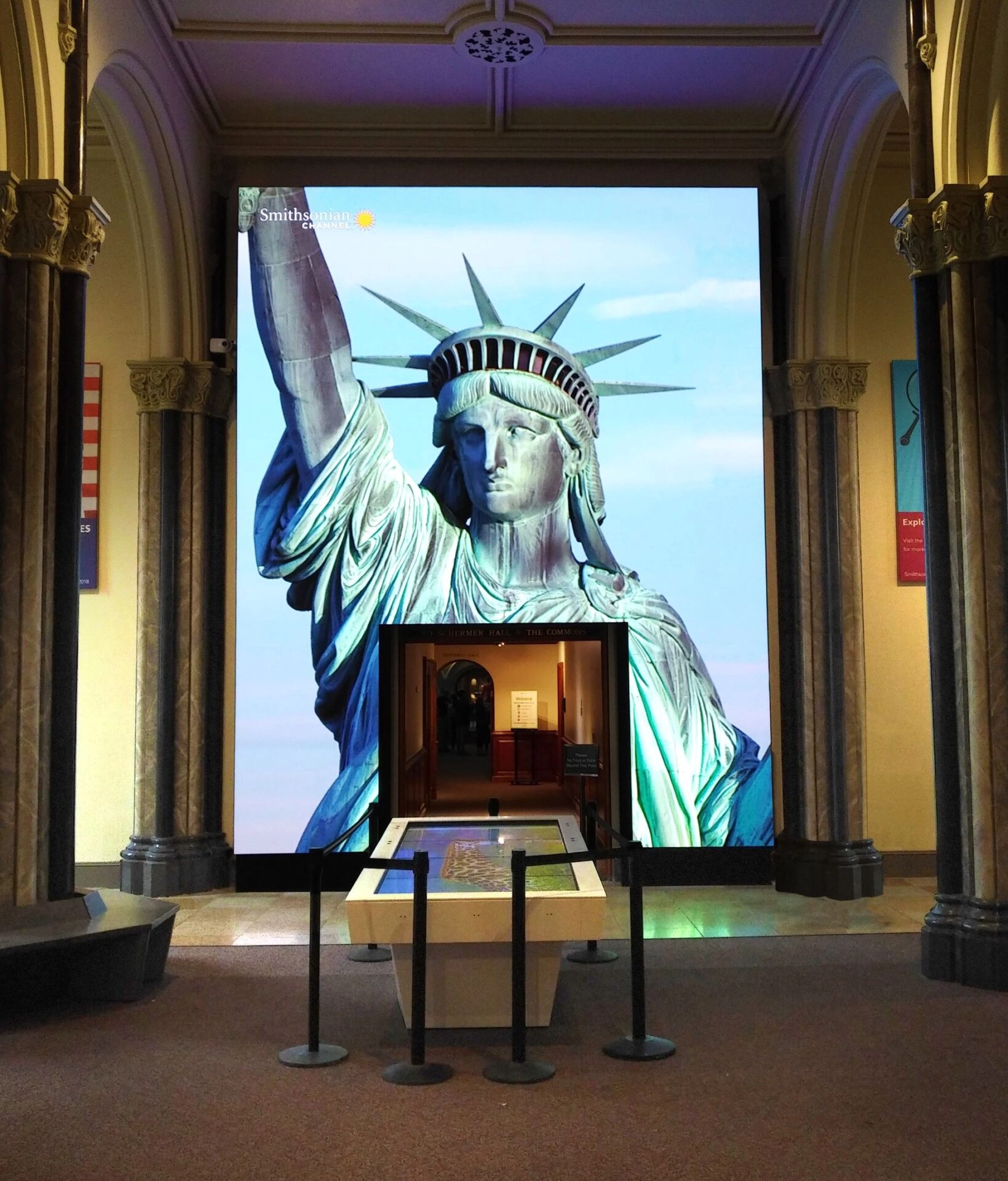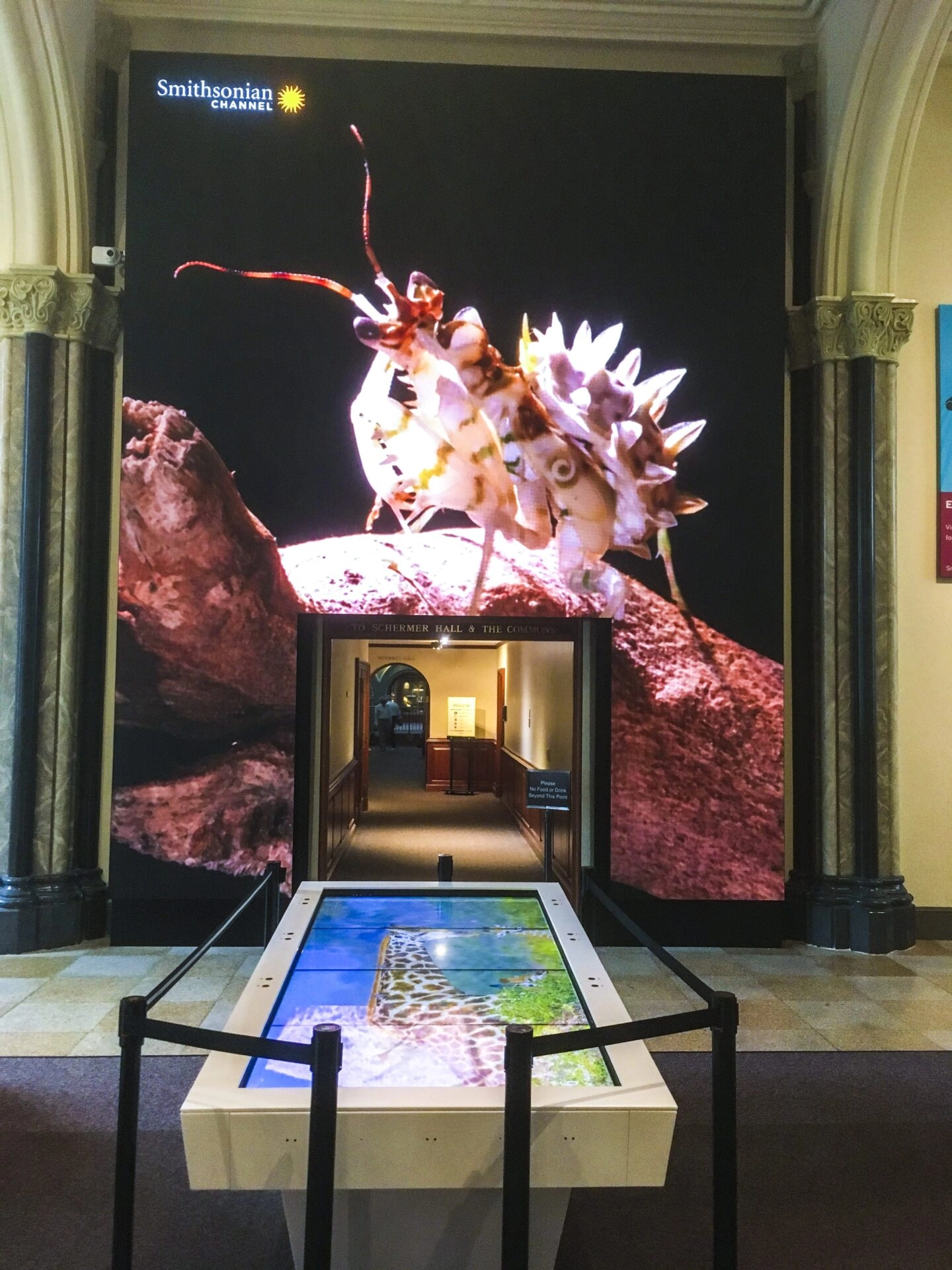 Sean Heath: Today, I have the pleasure of having a conversation with my close personal friend, Jason Barak. He's the Executive Vice-President of Business Development for D3 LED. Jason, my friend, how are you today?
Jason Barak: Hi. I'm doing great, Sean. Thanks for having me today.
SH: Hey, I have to say I'm thrilled I get a chance to talk to you because the last time we spoke, we didn't have an opportunity to talk about a project you got to work on with the Smithsonian.
JB: It's one of those projects that I could talk about for days. Literally, it just has so many interesting aspects of it, and the story of how it came together is just amazing.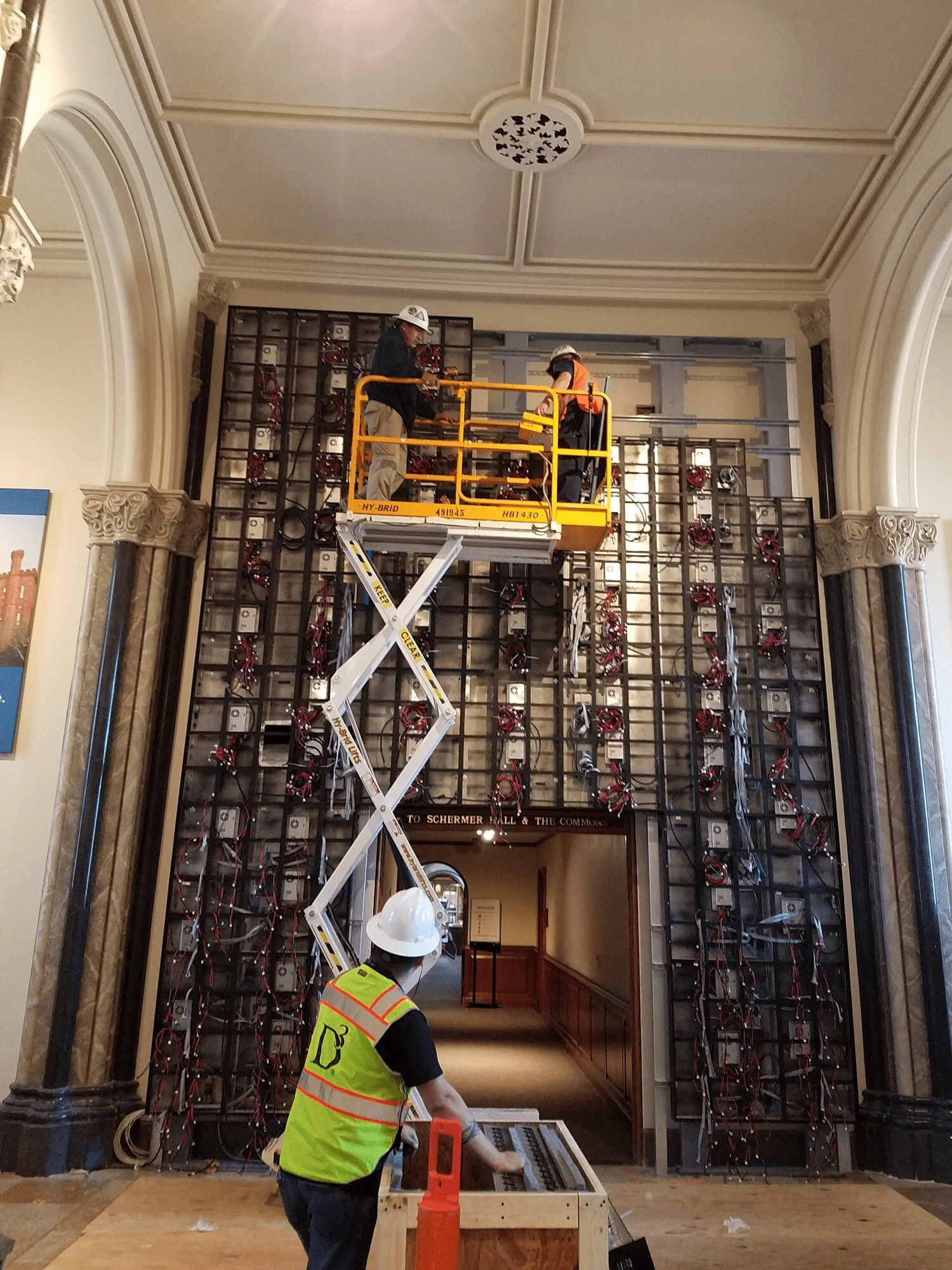 SH: Well, let's do sort of like a debrief or a postmortem, okay? Let's start off with what was the challenge or what was the, I don't want to say problem, but what was the opportunity that the Smithsonian was trying to address? Let's start just on the first page. What was going on?
JB: So it actually started with the Smithsonian Channel who wanted to have a presence, a larger presence at the Smithsonian. And in the Visitors Center, which is in the Castle Building, they wanted to do something unique, something to really pull people in as they're entering the Smithsonian for the first time and learning about what's going on there.
Our partner, Potion Design, brought us in as they had this concept of putting together this interactive touch table with a giant LED wall, and it's called "The Gateway". Now, this building was built in 1849. So it had a lot of unique architecture and different aspects of it that needed our attention. So it was pretty cool how it came together working with the folks there at the Smithsonian, the Smithsonian Channel Team, and then also the folks over at Potion.
SH: Now, not a lot of wall outlets in a building built in the 1800s. So let's leave the power supply challenge out of this because I'm really interested in the artistic approach that you took and just the sheer mechanical challenges that you had. How did that project turn into a project for D3? It seems like it would have been a natural progression, but what was the process?
JB: Yeah. So that's a really good question, Sean, because with something like this, you are looking at so many different aspects of a project. It's kind of what we term a D3 is, fit, form, and function. First, you look at the environment, an environment that's already built from 1849. How do you fit the technology in there? And then form, what are you going to do, just grow something up against the wall or is it going to integrate a little bit with the architecture? Is it going to be LED, LCD? What's it going to be? And then the function of it, not only what does it function, but how does it function.
So those three key areas were explored by both D3 and Potion putting together a feasibility study, and then some conceptual decks for both the channel and the institution to look at. So we were able to get through that process and finally got to a point where they decided that they wanted a large screen above this entryway, but then had these legs on either side that kind of came down so that people's eyes could really focus on all aspects of the screen. It could really tell a very big story.
For the latest news, videos, and podcasts in the Pro AV Industry, be sure to subscribe to our industry publication.
Follow us on social media for the latest updates in B2B!
Twitter – @ProAVMKSL
Facebook – facebook.com/marketscale
LinkedIn – linkedin.com/company/marketscale
Latest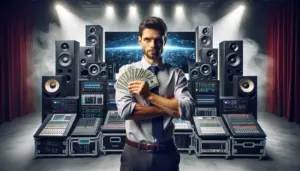 December 8, 2023
Mastering AV sales strategies in a global professional audio-visual (Pro AV) market, poised to reach $79.2 billion by 2028, requires much attention to detail. The surge in demand from corporate, government, and institutional sectors, driven by the need for enhanced productivity and efficient working environments, gives AV sales pros a lot of opportunity. In […]
Read More