Listen: Less Hardware, More Software with Cory Schaeffer
On today's podcast, we get the chance to chat with Cory Schaeffer from QSC. We discuss the importance of being able to actually hear each other in a meeting, the interesting evolution of the software approach to traditional hardware solutions, and Cory starts planning to wire the entire city of Dubai.
For more information on QSC, be sure to check out their website!
Latest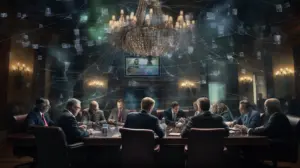 October 3, 2023
In August 2023, the National Institute of Standards of Technology (NIST) put out a request for comments on the Preliminary Update from the Internet of Things Federal Working Group (IoTFWG), which aims to provide the nation direction on how to improve IoT adoption and expand its use cases for the future of industrial, corporate, […]
Read More