Out with the Ego, In with the Educator with Marcus Yarborough of AVIXA
When it comes to education, sight is everything. In Pro AV, you can quite literally see the changes on a daily basis, meaning new technology, methodologies and practices to teach. When we look at the current state of Pro AV, however, we need to be careful; we cannot simply adopt the most flashy and exciting technologies just because they look the part.
They need to perform. Today, Marcus Yarborough of AVIXA joins us to talk about not only how you can best educate yourself to keep on top of the latest trends without experiencing the set backs, but also how you can pass your knowledge on to the next generations of Pro AV experts.
Michael Sartini: How do you think the space has changed from when you first began until now?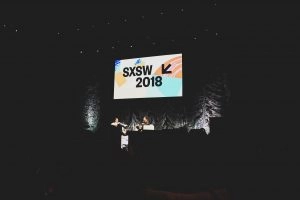 Marcus Yarborough: Well, we now have DisplayPort and USB-C. Other than that, the base concepts have always been the same and it's not necessarily about the room you're in but the experience, for lack of a better term, of how the people in the room can see and hear everything. It doesn't matter if it's just one person speaking in front of a classroom or if it's a board meeting or if it's a concert venue and you have performers on stage. It's about the audience more than it is about the space itself.
So as long as we remind ourselves that the rooms can get as fancy as they want, they can have as much technology, if the participants do not get the optimal experience, it's a fail.
MS:  Definitely. How do you think we can ensure that people do get the optimal experience?
MY:  We do have standards out there but not only standards, we have wisdom. There are so many people within this industry that have the knowledge of making things better and demonstrating it. I myself just sat through an audio training course just to better enhance how I even understand audio and how I can teach it and to go to that and see, "Let's make the system not work. Find out where the fields are that we don't hear something and then let's see how we could fix it and finding out those finer nuances to making it better to where no matter where you went in the room you had good, perceivable audio that was clear and stable." And the same can be said for video. I want to make sure I can see everything from every spot in the room without that glare from the ambient light and everything.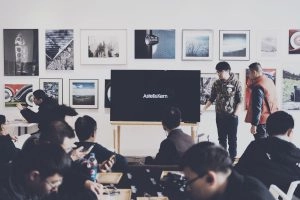 So making sure that we are using the proper test here that we know the measurements that we should be looking for not only at the end of a project but at the beginning. Once we have that foundation and that core, well, I guess it's kind of just a ritual emplaced, it just becomes easier and easier and it's just like anything. Learning as a child to tie your shoes, the more you do it, the easier you can do it and the faster.
MS: Definitely. It kind of sounds like lifelong learning is really the key to mastery in the technology space. What do you think the value of said lifelong learning is in the B2B space?
MY: It kind of keeps you somewhat relevant but also up to date. As everyone knows, technology is constantly changing and the only way to stay on top of that is to stay current, but not only just look at what's happening now and what's been released now as far as the devices that we're using, the latest and greatest ooh-shiny kind of thing, it's looking at what could be coming out soon and trying to get as much information as you can before it hits the shelves.
When we do that and we actually look at stuff like when they're talking about 4K come out, I know a lot of designers and engineers that started looking at the possibilities of how to put up the space, then 8K. If we just keep looking at this and just knowing what is not only trending but the rumor mill that goes around of what's coming to see how we can implement that and make it even better, not only for ourselves but the industry as a whole. Because one thing I found is if we don't learn together, we fail together. If only half of us learn something and don't share it, then that means only half of us are going to be educated to even help solve a problem. We need to work together.
MS: As you mentioned, there are so many moving parts or so many things going on in the AV industry. How do you personally ensure to properly educate those in the field?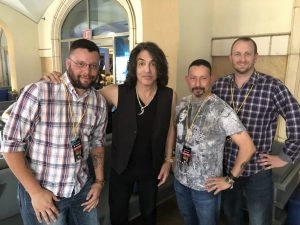 MY: Well, one thing is even when I have some of my classes that I do, that I try and make time either during class or in the breaks or after, to find out what they truly have an interest of. And I always hand out my business cards. It even has my personal information of my Twitter account and my cellphone number to tell them that if they ever have a question, just ask. If I don't know the answer, we have a complete industry globally. There's someone that does have that answer. So I just try to be an open resource and at least be that bridge that other people can use to find an answer. Just like I tell my daughter, "If you have a question, all you have to do is ask. If I don't know it, we can find it out together."
MS: What do you see as the biggest challenge in your industry in today's marketplace?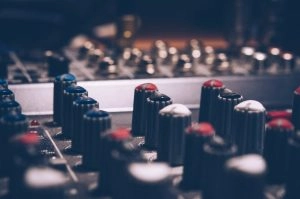 MY: Well, me personally, the biggest challenge would be the veterans. And I mean that in the most non-talking down way or anything. I don't mean anything bad about it, but if a guy is like, "Well, why do I need this? I've been doing it this way and this works." And the only thing I would put out to them is, "Why not?" If you did training and you got a certification, now that certification is yours. It's not just saying that, "Yeah, you know what you're talking about is you actually can show other people this way of doing it."
 I've seen so many people come in the class and it's like, "Oh, I've had 30 years of experience. Why do I need this training?" "Well, you're here so hopefully you're here to see what you don't know, but not only that. You're here to help foster these newer people that are coming into the industry and sharing your knowledge." So these training courses aren't just about the instructor or instructors that are in the front of the class, it's also about the people in the room sharing their experiences and saying, "Well, I've had these." You could expect that. And it's a network.
So I completely encourage anybody that comes to class that is a veteran. Don't just look at it as you doing something you haven't done in 30 years, like learning a little bit of math. It's you helping the younger generation come up and making that transition a little bit easier.
Michael Sartini: Very good. That's all I've got to ask you today, Marcus. Is there anything else you'd like to touch on?
Marcus Yarborough:  Keep on learning, don't stop, and if you have any questions, hey, it's only a question. It's not going to hurt you.
For the latest news, videos, and podcasts in the Pro AV Industry, be sure to subscribe to our industry publication.
Follow us on social media for the latest updates in B2B!
Twitter – @ProAVMKSL
Facebook – facebook.com/marketscale
LinkedIn – linkedin.com/company/marketscale
Latest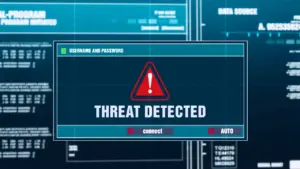 December 8, 2023
To keep up with the growing threats, cybersecurity in healthcare is a high-level priority. The recent ransomware attack on Ardent Health underscores a stark reality for the healthcare industry: cyber threats are a significant and ongoing challenge. Mike Saylor, the CEO of Blackswan Cybersecurity, LLC, sheds light on the complexities of cybersecurity in healthcare. […]
Read More