New Mixed-Use Destination in North Hollywood Integrates Digital Signage to Connect with Patrons
LOS ANGELES—NOHO West, a retail and entertainment destination in the heart of North Hollywood right off of 170/Hollywood Freeway, added over 2,000 square feet of outdoor digital signage to be used for out-of-home (OOH) advertising. All three digital screens come from SNA Displays' EMPIRE line of exterior LED display products.
NOHO West describes itself as a Community Plaza, designed to "celebrate local artistry and color" in a "vibrant walkable neighborhood setting." The shopping and entertainment district is organized around a central plaza and retail-lined main street. The location currently offers a variety of shops, health & beauty amenities, service-oriented office space, and dining options. Property owners Merlone Geirer Partners plan to expand the site to include a movie theater, a professional office tower, and over 600 multifamily residential units. When fully realized, NOHO West will comprise more than 300,000 square feet of mixed-use space.
"NOHO West is a perfect example of modern retail," said Pete Simon, director of sales at SNA Displays. "The future of the retail experience is to offer many destinations for visitors and tie it all together with a state-of-the-art signage network. NOHO West encompasses so many different needs, lifestyles, and pleasures, which are of course driven by the changing environments of brick and mortar."
Sign installer YESCO managed installation of the displays and out-of-home media company BIG Outdoor will manage the content. Low-voltage contractor Tri-R designed a creative and highly efficient data transfer system and internet connection that patches the displays to the building control and keeps all three displays on the same network.
Two of the digital displays are installed on the north and south ends of the property, with a third display facing the interior of the open-air mall and across the street from a future movie theater where patrons can see the display upon exiting the theater.
The north and south façade-mounted LED displays, one horizontally oriented and the other vertically oriented, use a 12.0 mm pixel pitch. They are approximately 23′ high by 40′ wide and 32′ high by 19′ wide, respectively. About one-third of the vertical display extends above the roof of the building to which it is mounted. They are positioned on parking garages next to the Trader Joe's and face outward to draw guests into the onsite attractions.
The interior-facing display screen is approximately 17′ high by 33′ wide and uses an 8.0 mm pixel pitch. It is meant to be more versatile, showing event information, third-party advertising, and even movie nights. The trio of LED screens contain approximately 1.8 million total pixels.
SNA Displays is in the process of installing kiosks on the property and estimates completion in May 2021. In addition to manufacturing the LED screens, SNA Displays is providing project management throughout the duration of the project. For more information and pictures, visit https://snadisplays.com/projects/noho-west.
About SNA Displays
SNA Displays brings creative visions to life by building high-end digital displays as vivid and dynamic as the imagination. SNA Displays employs a team of SNAPros™—engineers, skilled project managers, systems experts, installation managers, and support staff—whose mission is total project satisfaction.
SNA Displays is headquartered in Times Square and has worked with clients to design and build some of the largest and most recognizable digital spectaculars in the world. Discover how Dreams Live Digitally® at snadisplays.com.
About YESCO
YESCO has produced custom signs, lighting, and other display systems for businesses of all types and sizes since 1920. For more information, visit yesco.com.
About BIG Outdoor
BIG Outdoor is a privately held premier Out-Of-Home media company focused on the development, marketing, and sales of unique high-profile media assets in key media markets across the country. To learn more, visit bigoutdoor.com.
About Merlone Geier Partners
Merlone Geier Partners invests in and operates retail and retail-driven mixed-use properties on the West Coast. Since founded in 1993, they have been one of the most active and successful retail real estate investors in their markets. Learn more at merlonegeier.com.
Latest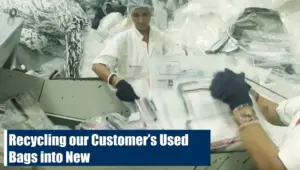 December 6, 2023
This video focuses on EcoLOK4, a groundbreaking product by CONTROLTEK that exemplifies innovation in sustainability. It highlights the process of transforming landfill waste into new deposit bags, with 90% of each bag's material being repurposed trash. This initiative not only reduces waste but also closes the sustainability loop, demonstrating CONTROLTEK's commitment to environmentally friendly […]
Read More