Nureva receives Exertis Almo Vendor Award of Excellence
Nureva Inc., an innovator in advanced audio conferencing solutions, announces that it has received the Exertis Almo Vendor of the Year – Essentials award for achieving the highest year-over-year sales growth. Part of the Vendor Awards of Excellence, the Essentials award recognizes Nureva's consistent outstanding achievements in growing the business for its revolutionary audio conferencing product line. Some of the company's customers include the Department of Energy, Hardin Simmons University and BP. The award was presented to Nureva at the Exertis Almo National Sales Meeting Gala on July 28, 2022.
Each year, winners of the Exertis Almo Vendor Awards of Excellence demonstrate the ability to go above and beyond to support the needs of pro AV integrators and resellers. Recipients understand the importance of creating strong relationships and marketing strategies that build value and success, along with providing innovative audiovisual solutions, education, training and revenue-growing services. Nureva's audiovisual product line includes the HDL200 for small rooms, HDL300 for mid-size rooms, Dual HDL300 for large rooms and Nureva® XT, an integrated audio and video solution for classrooms and training rooms. Powered by patented Microphone Mist™ technology, Nureva audio conferencing systems bring clear, reliable audio to meeting and learning spaces. The technology fills a room with thousands of virtual microphones so in-room participants can move around the room and still be heard clearly by remote participants. All systems feature true full-room microphone pickup, easy installation and continuous autocalibration that adapts to any room configuration.
"Congratulations to Nureva on the well-deserved win as the Exertis Almo Vendor of the Year – Essentials," said Sam Taylor, Exertis Almo executive vice president and COO. "Schools and workplaces have realized the importance of quality audio for conference rooms, hybrid meetings and online learning. Our exclusive US distribution program offers integrators stocked, ready-to-ship access to Nureva's product line combined with top-notch training and education programs. We look forward to continuing to expand our alliance with Nureva for years to come."
"We are honored to have our dramatic sales growth acknowledged by the team at Exertis Almo," said Nancy Knowlton, Nureva's CEO. "We think it's a testament to the great working relationship that has formed between our two companies, along with market excitement about the remarkable capabilities of Microphone Mist technology."
Latest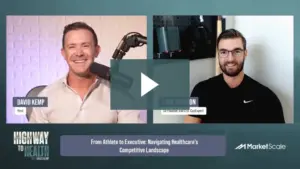 September 28, 2023
Navigating healthcare's competitive landscape requires innovative solutions addressing care quality and affordability. CapExpert is a game-changer in outpatient healthcare. It enhances asset management, ensuring the best care for patients. Luke Johnson, Co-Founder and CEO of CapExpert, spoke with Highway to Health's David Kemp on how CapExpert enhances asset management, bridging visibility gaps and streamlining […]
Read More