The NFL Is Counting on Augmented Reality To Keep Stadiums Full
Today's sports fans want to do more than just sit in their seats for three hours during a game. Younger fans in particular, including at college events, have decided to forego the stadium experience in favor of watching on TV at home, where cell phone coverage is typically stronger.
Smart venues are starting to address this issue by making the experience at the stadium more interactive—and that includes providing things people can do on their smart phones.
The Minnesota Vikings' U.S. Bank Stadium now has a virtual reality (VR) experience in their museum where fans can compare their running and jumping skills to their heroes, and even try their hand at catching passes.
Meanwhile, the San Francisco 49ers have partnered with MYXR to create an augmented reality (AR) experience for their fans at Levi's Stadium. This builds upon their previous excursions into AR with special AR trading cards and collector's cups.
Some of these ideas aren't even all that recent, though they are certainly cutting-edge. A great example of this is the Tampa Bay Lightning "smart jersey," which the team started selling six years ago. It has a microchip sewn into the jersey so that season ticket holders who wear it to the game will get special discounts on merchandise.
Like practically every place else someone might buy tickets, sports venues are now using mobile/paperless ticketing. As Forbes reports, there are also now mobile apps that will provide a map of the venue so it is easier to get around, allow fans to order food from their seats, and even buy merchandise. These reduce line wait times and thus improve overall fan experience.
Fans today are looking for more interactive experiences. The days of fans just passively absorbing the game, the ads, and the boring monotony of long lines are long gone, and the teams that figure out how to create the best experiences from the time fans arrive at the gate to the time they leave the parking lot are going to attract more people into their stadiums.
Latest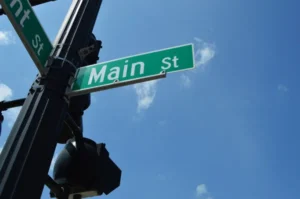 October 7, 2022
On Tuesday, September 13, 2022, the Dow dropped 3.94% after an August inflation report indicated a 0.1% month-over-month rise. Tech stocks bared a large brunt of the losses, with Meta dropping 9.4%
Read more