Living Live: The Past, Present and Future of Production Switchers
There are many moving pieces and cogs in a well-oiled production, but one of the most critical is the production switcher. As Ross Video CEO and President David Ross puts it, you can think of these key tools as real-time video editors of sorts.
Production switchers allow producers to select different audio and video sources, graphics and more, effectively crafting a "finished," edited final production on the fly. For that reason, the person operating the switcher is just as important as the tool itself.
"It's kind of like [a piano]," Ross said. "You've got a piano, but the piano player is an integral part of this, as well, because it's a bit of an art to run [a production switcher]. … Every second counts and, if you press the wrong button, something very bad can happen."
Ross Video has used that mindset to build a long history of expertise in production switcher development, aiming to empower producers and operators to achieve the best possible results without being inhibited by their tools.
"We have to remember we're, in some ways, developing an artist's tool," Ross said. "A lot has to go into the human interface of that, as well as the technology."
That development – and Ross's position as an industry leader in switchers – goes back to Ross's father, who designed an early production switcher while still in high school, eventually designed the first solid-state switcher and was one of the pioneers of chroma keying in a color other than blue, helping bring the now-iconic green screen to life.
Ross and Ross Video have upheld that tradition and built upon it, helping bring to market exciting innovations like digital video effects, high definition and other technological leaps that are propelling the art of production forward.
Follow us on social media for the latest updates in B2B!
Twitter – @MarketScale
Facebook – facebook.com/marketscale
LinkedIn – linkedin.com/company/marketscale
Latest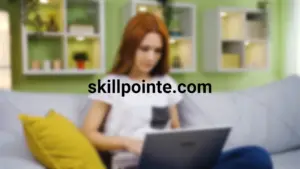 November 30, 2023
Adopting an entrepreneurial mindset is increasingly essential in today's diverse professional world. This approach, emphasizing resilience and innovation, is applicable in various careers, encouraging individuals to see opportunities in challenges and to think beyond conventional methods. SkillPointe recognizes the importance of aligning this entrepreneurial spirit with career aspirations. The organization assists individuals in transforming […]
Read More