Watch: Creative LED Solutions Provider
PixelFLEX is a custom LED solutions provider. As an American-based LED manufacturer, we strive to offer creative solutions, reliable products, and dependable service for our industry-leading LED display technologies. Driven by excellence to meet your standards, PixelFLEX offers one-of-a-kind designs for your tour, event or installation through our award-winning line of LED video walls and video screens. Working directly with architects, designers, engineers and consultants, PixelFLEX operates as a design/deployment partner for some of the most creative and innovative visual projects.
Our products have won numerous awards and have excelled in a variety of challenging environments for a number of diverse clients. Knowledge gained from the demanding touring market has enabled us to design reliable, cost-effective solutions for unique, permanent installations for any LED display need. Through carefully crafted designs, PixelFLEX has stayed on the cusp of innovation, serving many industries and being recognized with multiple awards.
Learn more at Pixelflexled.com
Latest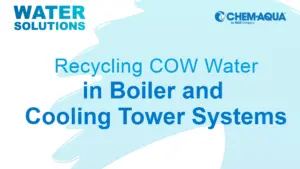 December 7, 2023
For the latest episode of ChemAqua's Water Solutions podcast, the focus was on an innovative approach to water conservation in the dairy industry. The show examined the potential of reusing Condensate of Whey (COW) water, a byproduct of dairy processing, and highlighted some of its economic and environmental benefits. Hosted by Dani Waddell, the informative […]
Read More