Cinedeck Multicam Delivers Post-Production Workflow Flexibility and Efficiency
As a general rule, there is a direct correlation between the number of cameras in production and the complexity in the project workflow. Luckily, innovations are allowing production companies to improve the efficiency of their workflows, even when there are hundreds of cameras in use.
No matter the type of content—a Studio multicam project or Live Event in HD or 4K – Cinedeck's Multicam workflows offer significant advantages for post-production flexibility with limitless options, delivering both speed and versatility to streamline the camera to post pipeline.
Advantages of the Cinedeck Multicam Platform
Designed with years of feedback from a wide range of industry stakeholders—EICs, producers, editors, technicians, facility owners—Cinedecks are ingest and encoding platforms optimized for multi-cam production, post-production, and finishing applications. Addressing the needs of day-to-day production realities and post-production workflows, Cinedecks efficiently eliminate the gaps and impediments challenging these processes to provide a clear path from lens to edit-ready files on your server, simplifying multi-cam production.
With Cinedecks, you can easily create edit-ready low-resolution files faster by encoding master and proxy concurrently across multiple channels. Further, by matching metadata across all channels, you can ensure effortless matchback between your edited low-res timeline and your master encodes. And for editing in Avid, rather than running files through AMA prior to editing, each Cinedeck encode of master and proxy also includes an AAF, allowing for drag and drop functionality. Cinedecks deliver all the features necessary to dramatically streamline workflows at a much lower price point than similar competitor tools.
Cinedeck Empowers Production
FNTECH, a Toronto-based production rental company is a growing name in delivering cutting-edge workflow solutions to some of the most complex production workflows. Big Brother Canada, for example, uses more than 100 cameras that run 24/7 for over 72 days. They wholly rely on Cinedeck recorders to deliver media to editorial quickly.
Cinedeck's Master/Proxy record feature allows FNTECH to meet Big Brother's delivery schedule while writing Avid Native files directly to ISIS, resulting in a No-Transcode workflow. (Read more about the Big Brother Workflow here)
FNTECH's President said, "Cinedeck's top-of-the-line products give producers the speed, efficiency and security they demand as they entrust their multi-million dollar productions to us."
Choose Cinedeck to Enhance Your Multi-Cam Post-Production Workflows
Why spend days on jobs that could be reduced to minutes? Cinedeck enables smooth multi-cam productions from acquisition to post, delivering the most efficient and cost-effective workflows available on the market.
Learn more about how Cinedeck has improved production workflows to become one of the most trusted providers in the industry today.
Latest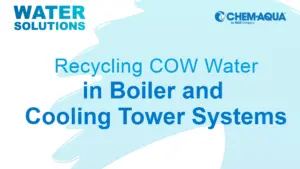 December 7, 2023
For the latest episode of ChemAqua's Water Solutions podcast, the focus was on an innovative approach to water conservation in the dairy industry. The show examined the potential of reusing Condensate of Whey (COW) water, a byproduct of dairy processing, and highlighted some of its economic and environmental benefits. Hosted by Dani Waddell, the informative […]
Read More