Outdoor Play Elements by PLAYTIME
PLAYTIME is creating unique outdoor play experiences across the globe. Glass fiber reinforced polymer plays a huge role in these installments.
GFRP hard-coated outdoor play pieces are extremely durable, UV-stable and fade resistant materials that are the choice of landscape designers for architectural accents. Compared to most concrete sculptures, GFRP architectural accents are light in weight and easy to install.
Latest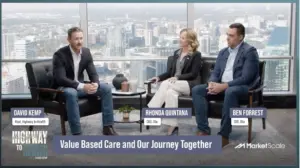 December 7, 2023
As of recent times, the healthcare industry has been progressively shifting towards value-based care, a model that emphasizes patient outcomes over the quantity of services delivered. This transition represents a significant shift that promises to enhance patient experiences and outcomes while controlling healthcare costs. With a growing emphasis on this approach, especially over the […]
Read More