A Firsthand Account of How Social Media is Revolutionizing Retail
Traditional brick-and-mortar retail establishments are beginning to be lose foot traffic with the surge of everyday social media sites. Apps like Twitter, Instagram, and Facebook are becoming more than just places to wish friends a happy birthday or catch up with old relatives—more social media companies are using their platforms to promote ecommerce retailers.
On Instagram, products were the top content types for the top 200 global brands in terms of engagement, at 60% in 2015– beating the lifestyle category by more than 20%. This can translate into major success without the major barriers of entry retail locations require.
Carlos Cortez is the owner and operator of Vize Versa, an Instagram based clothing reseller located in Dallas. He says back in 2013, while working as a concert promoter, he first realized the potential social media had within his community.
"It allowed me to build an organic audience all over the DFW area that would constantly keep up with the shows and anything else we would be promoting," Cortez said.
After transitioning from concert promotion into vintage and trendy clothing reselling, Instagram proved to again turn community interaction into a profitable marketplace– not only buying and selling from local vendors, but also forming relationships that would continue to benefit the company.
"Some of my best trades have been a result of developing business relationships with peers…It also opened up the opportunity to do Pop-Ups at the DFW Vintage Swap Meet, which the creators and I connected through social media to make possible," Cortez said.
Social media selling has taken down traditional barriers of entry that make it near impossible for many people to get started in the industry. For Cortez, this is a trend that's going to continue to grow within the "hypebeast" community and more while providing more opportunities to build relationships across the industry.
"People who are interested in popular clothing will find their way into the community, so going through social media lets me grow a wider audience reaching multiple cities without the cost or limitations of a traditional storefront," he said.
Latest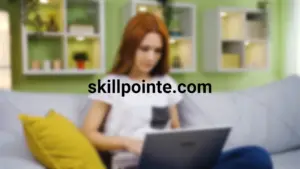 November 30, 2023
Adopting an entrepreneurial mindset is increasingly essential in today's diverse professional world. This approach, emphasizing resilience and innovation, is applicable in various careers, encouraging individuals to see opportunities in challenges and to think beyond conventional methods. SkillPointe recognizes the importance of aligning this entrepreneurial spirit with career aspirations. The organization assists individuals in transforming […]
Read More