Amazon's Algorithm Causes Controversy
Like a product on a shelf at eye level in a store, placement on a webpage can make or break a business.
On a platform the size of Amazon, where companies not only compete with hundreds of other vendors but also Amazon's private label brands, this competition for top spots is intense.
According to a recent Wall Street Journal report, the e-commerce giant manipulated its product-search algorithm to better position the most profitable items for Amazon over the best match for the customer.
On Business Casual, Daniel Litwin and Geoffrey Short commented on what this means for consumers, retailers and the digital marketplace.
Tune in to MarketScale Radio LIVE every Wednesday and Friday morning at 9 a.m. CT for Business Casual with Tyler Kern and Daniel Litwin. From interest rates to eSports – we'll be talking all things B2B.
Latest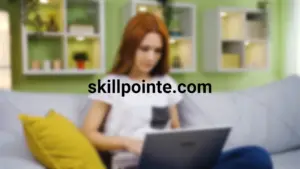 November 30, 2023
Adopting an entrepreneurial mindset is increasingly essential in today's diverse professional world. This approach, emphasizing resilience and innovation, is applicable in various careers, encouraging individuals to see opportunities in challenges and to think beyond conventional methods. SkillPointe recognizes the importance of aligning this entrepreneurial spirit with career aspirations. The organization assists individuals in transforming […]
Read More