Outdoor Retailer Snow Show Live in Denver This Week
There may be a 'Polar Vortex' going on across much of the Midwestern United States at the moment, but in Denver, Colorado, attendees of Outdoor Retailer's Snow Show are comfortable and warm inside the Colorado Convention Center.
The show began Wednesday, Jan. 30 and concludes on Friday, Feb. 1 at 4 p.m. It is the first of three shows organized by Outdoor Retailer this year.
Next year's lineup, have a little taste. #deviationworks #OutdoorRetailer pic.twitter.com/ffDVWjXhMT

— Matt Hilbert (@MDhilbert) January 31, 2019
Of course there is brand new merchandise on display across the show, but that is not the only reason why the conference exists. Panels on a number of important issues related to nature are being held over the course of the three-day expo.
.@JoseBilingue on how listening to other's views & being inclusive in hearing new perspectives (much like a traveler does in a new country) needs to be an everyday practice. Land acknowledgments are 1 everyday practice to adopt. #OutdoorRetailer @OutdoorIndustry @CamberOutdoors pic.twitter.com/QHd62cSFm6

— Sierra Club Outdoors (@SierraOutdoors) January 30, 2019
Educational sessions range from practical retail business advice to how to engage further in protecting natural environments and habitats.
.@pweiser: "Everyone has to figure out what their part is… we have so much work to so. If we collectively don't do that work now with urgency and purpose, we will look back and think 'How were we so complacent?'" #ORShow #OutdoorRetailer pic.twitter.com/4n2a3Zvnda

— ConservationColorado (@ConservationCO) January 30, 2019
If you missed any of last season's coverage, you can catch up on all of it here!
HOW SUSTAINABILITY STOLE THE SHOW AT OUTDOOR RETAILER WINTER MARKET
Outdoor Retailer Vice President and Show Director Marisa Nicholson expressed enthusiasm regarding the show's projected attendance numbers and exciting new exhibits at this year's Winter Market Show.
"Outdoor Retailer Winter Market is the third of three shows this year in Denver, and it wraps up a very successful first year in the city. Right now, as this show is about to begin, the ratio of retailers to brands attending is approximately 10 to one and stores are bringing, on average, five buyers per store," Nicholson said before the show.
The outdoor retail market is an $887+ billion industry according to the conference and event organizers added new elements to this year's show to increase exposure.
"Don't do as I do, run with someone else… bring mace… have fluids… Bring a small first aid kit… don'tbe a jerk, don't go alone… feel empowered and not scared… and bring a four legged friend" #ORShow #WeAreOutdoors #OutdoorRetailer #WomenEmpowerment #womenoutdoors pic.twitter.com/Otdyww5E4B

— ConcurrentStrategies (@ConcurrentPaths) January 31, 2019
For the latest news, videos, and podcasts in the Retail Industry, be sure to subscribe to our industry publication.
Follow us on social media for the latest updates in B2B!
Twitter – @RetailMKSL
Facebook – facebook.com/marketscale
LinkedIn – linkedin.com/company/marketscale
Latest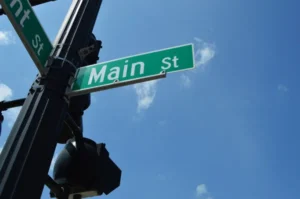 October 7, 2022
On Tuesday, September 13, 2022, the Dow dropped 3.94% after an August inflation report indicated a 0.1% month-over-month rise. Tech stocks bared a large brunt of the losses, with Meta dropping 9.4%
Read more