Snapchat and Nike Collaborate for On-Demand Air Jordan Sale
For the first time in the history of the leading social app, Snapchat, users can now purchase products without exiting the app. The first product offer is the fruit of its collaboration with Nike. Now users can buy Nike's Air Jordan III "Tinker," commemorating the 30th anniversary of Michael Jordan's notorious showing at the 1988 All-Star Slam Dunk Championship. The announcement follows close on the heels of this NBA season's All-Star Game.
Those who attended the Jumpman afterparty snagged unique Snap codes that let them buy a pair of Jordans before official release, with deliveries guaranteed that same night. Two more companies facilitated the Nike-Snap partnership: Shopify, an e-commerce platform for easy payments, and Darkstore, an "invisible retailer" that handles delivery. The new edition of Air Jordans sold out in less than thirty minutes.
Snapchat has offered its own products in-app for weeks, but this latest promotion may be what pushes other brands to hop on board. Despite Snapchat's percentage, the exposure and uniqueness of the shopping experience is alluring for certain brands. This partnership is the latest of Snapchat's moves toward diversification and differentiation, leaving many who rely on the app dissatisfied.
Latest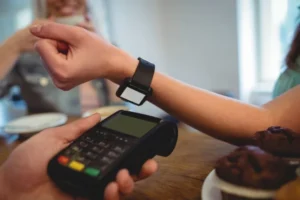 September 23, 2022
Inflation and ongoing concerns of a recession are affecting consumer spending behaviors. And as always, the restaurant industry is a great place to take the temperature of what people are willing to
Read more