Autocanteen Optimises the Checkout Process with Artificial Intelligence
Like in many industries today, artificial intelligence (AI) is shaking up everyday, normal life. For the food service industry in particular, it's already seen in the data collection and supply chain optimisation, and now a new vendor is looking to optimise the checkout process, too. Intel's Mike Philpott, Partner Sales Development Manager and host of Optimising the Future podcast, spoke with Sergii Khomenko, co-founder of Autocanteen, about how the organisation's technology is transforming restaurant, catering, and canteen operations by providing a contactless self-checkout solution through the utilisation of AI.
Khomenko explained where the inspiration for Autocanteen came from, and like every good story, it came from a common, everyday experience. While at a lunch, Khomenko witnessed a cashier performing very monotonous work to process payments. The checkout procedure was time consuming and manual, which meant the queue for getting customers through was lengthy and slow. As one can imagine, nobody likes waiting in a line, especially when they are hungry and ready to eat, so losing customers due to time or dissatisfaction is an issue. Because of this experience and observation, Khomenko and his colleagues began wondering if automation was an option for the canteen checkout process.
Using computer vision and machine learning, Autocanteen created an innovative checkout process that is capable of processing an order and checking out a guest in a mere 10 seconds — significantly shortening the queue, increasing checkout throughput, decreasing food waste, and ultimately leading to a higher revenue stream. However, the road to making these big outcomes in the food service industry did not quite go according to plan… at first.
"By the time we had our product production-ready, the world faced the COVID pandemic, and at that time, hospitality was heavily affected with many sites closed and employees had to requalify," Khomenko explains. "Fast forward a year or two, businesses reopened, so restaurants reopened, cafeterias, canteens, and it was challenging for these businesses to hire staff again." This is where Autocanteen was able to showcase the many benefits of its ground-breaking technology and solve a big gap in the food service industry by extending capabilities through self-service, reducing manhours needed to run an establishment, eliminating queues, and reducing waste.
To discover more about Autocanteen's AI solution, connect with Sergii Khomenko on LinkedIn or visit Autocanteen's website.
Latest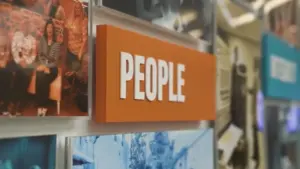 November 29, 2023
At IC System, the language of empathy speaks louder than the transactions of debt collection. In a compelling video feature, IC System's dedicated team casts a spotlight on their unique approach—combining heartfelt empathy with innovative solutions to navigate the often challenging landscape of financial obligations. IC System champions a path of compassion, delving deep […]
Read More