Can Technology Put an End to Human Trafficking, Sextortion, Retail Crime, and Cybercrime?
Noel Thomas, CEO of Zero Trafficking discussed the tools and technology needed to defeat human trafficking, sextortion, retail crime, and cybercrime at the ISCPO 2023 Conference. 
Zero Trafficking is a campaign that seeks to end human trafficking by focusing on prevention, protection, prosecution, and partnerships. The campaign encourages individuals, organizations, and governments to take action to address the root causes of trafficking and to protect vulnerable populations. It also advocates for the prosecution of traffickers and the provision of support and services to survivors of trafficking.
Dark Watch, on the other hand, is a project that uses technology to combat human trafficking. The project involves the use of advanced data analytics, machine learning, and artificial intelligence to identify patterns of trafficking and to track the movement of traffickers and victims. Dark Watch also provides law enforcement with the tools they need to investigate and prosecute trafficking cases.
Together, Zero Trafficking and Dark Watch are working to end human trafficking and bring traffickers to justice. By raising awareness, providing support to survivors, and using technology to identify and track traffickers, these initiatives are making a difference in the fight against one of the most heinous crimes in the world.
As of 2023, there are an estimated 27.6 million victims of human trafficking worldwide. In the criminal world, human trafficking is a highly lucrative business. Having the capacity to sell one human 20 times per day quickly adds up to a 150 billion-dollar industry.
Noel's Thoughts:
Hello, I'm Noel Thomas, the CEO, and founder of Dark Watch. Our primary goal is to empower companies and governments with the essential tools required to combat human trafficking, sex extortion, and cybercrime. Through our comprehensive suite of tools, we assist our partners in investigating online criminal activities, including organized retail crime, and various other crimes that take place on the internet.
We have made it incredibly simple to identify and trace these criminals by thoroughly analyzing their digital footprints, enabling law enforcement to locate and bring them to justice. Additionally, we are in the process of developing training programs that will assist corporations in implementing effective policies and strategies to combat human trafficking and sextortion.
Human trafficking is a global issue affecting an estimated 32 million people who are currently enslaved worldwide. This includes victims of sex trafficking and labor trafficking. This heinous crime generates a staggering $150 billion for cartels and organized crime syndicates. Unlike weapons or drugs that can be sold only once, victims of human trafficking can be exploited and sold up to 20 times in a single day. This high profitability makes human trafficking an attractive venture for organized criminals.
Our mission and passion lie in safeguarding our communities by providing the necessary tools to visualize and comprehend the extent of human trafficking in our midst. We equip our partners with actionable intelligence to dismantle these organized crime networks responsible for human trafficking, sextortion, and cybercrime.
We are enthusiastic about collaborating with you and grateful for the opportunity to share our dedication to this cause. Together, through initiatives like Zero Trafficking and Dark Watch, we are raising awareness, supporting survivors, and employing technology to combat one of the most despicable crimes in the world.
Article written by Kimberly Sharpe.
Latest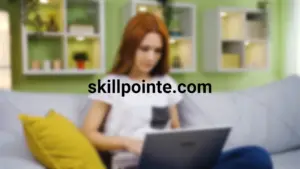 November 30, 2023
Adopting an entrepreneurial mindset is increasingly essential in today's diverse professional world. This approach, emphasizing resilience and innovation, is applicable in various careers, encouraging individuals to see opportunities in challenges and to think beyond conventional methods. SkillPointe recognizes the importance of aligning this entrepreneurial spirit with career aspirations. The organization assists individuals in transforming […]
Read More