How cellular technology is moving beyond the device in your pocket
Almost everyone has a cellphone in their pocket, able to access information and communicate with other phones no matter where they are – close to a WiFi hot spot or not.
So why aren't there more things connected to that network as well?
The regulations keeping much of those "Internet of Things" devices off cellular networks are being relaxed by the 3GPP with LTE-M and NB-IoT radio technologies approved to allow
While the stand-up comics in the group may already be scribbling down notes, this isn't about sending a text from your toaster or scrolling Twitter on a fancy corkscrew. This technology has uses that will change industries as diverse as health care and shipping.
"We a device in development right now for compliance for people that have IV pumps at home to make sure they're using it, when they're using it, when they're supposed to use it and for as long as they're supposed to use it for their infusions," said Mike Wilkinson  the CEO of Paragon Innovations, who also mentioned CPAP machines with technology doing similar tasks behind the scenes by sending off data to medical professionals every morning.
Another use case is shipping containers and using devices that allow cargo owners and shipping companies to make sure there are no breeches.
Marco Stracuzzi, the head of product marketing for Telit, noted new cellular technology must go beyond a simple one-device case, however, with those utilizing these devices needing to practice savvy device management and make sure devices can be monitored remotely and corrective action can be taken if necessary.
"It's not enough to connect the device to make an IoT project successful. In fact, once you connect thousands or millions of devices in the field, you're only halfway because then you need to make sure you can manage all these objects," Stracuzzi said.
Follow us on social media for the latest updates in B2B!
Twitter – @MarketScale
Facebook – facebook.com/marketscale
LinkedIn – linkedin.com/company/marketscale
Latest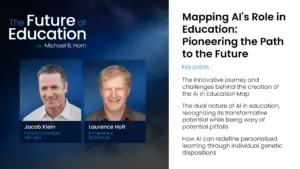 October 2, 2023
Mapping AI's role in education should be a critical step in bringing together innovative technology-based solutions with the expertise of human educators. With rapid advancements in artificial intelligence and an increased reliance on technology-driven educational solutions, the education landscape is on the brink of a significant transformation. AI promises highly personalized learning experiences, efficient administrative […]
Read More