Digital LiDAR: The Future of Security is Increased System Accuracy and Lower Costs Without Interfering with Customer Experience
LiDAR, which stands for Light Detection and Ranging, is a remote sensing technology that uses lasers to measure distances and create highly accurate 3D maps of the surrounding environment. This technology has numerous applications, including robotics, self-driving cars, and now, security systems.
Ouster, a leading provider of high-resolution LiDARsensors, and Hexagon, a global leader in digital solutions that create Autonomous Connected Ecosystems (ACE), recently announced the launch of an advanced LiDAR security solution for security uses.
LiDAR is designed to provide security operators with real-time information about potential security threats, such as intruders or suspicious activities, in a given area. The solution uses Ouster's high-resolution LiDARsensors to create a detailed 3D map of the surrounding environment, which is then processed by Hexagon's advanced software algorithms to identify any anomalies or potential security threats.
One of the key benefits of  LiDAR is its ability to operate in low-light and low-visibility conditions. LiDARsensors are not affected by lighting conditions or weather, which makes them an ideal choice for security applications that require 24/7 monitoring.
The new solution, called "Hexagon Vehicle Surveillance System (VSS) with Ouster Lidar," combines Ouster's high-resolution LiDARsensors with Hexagon's advanced software and hardware platforms to deliver a powerful security solution that can help protect critical infrastructure, public spaces, and commercial properties. 
The LiDAR system can be configured to send alerts to security personnel, law enforcement agencies, or other authorized personnel in the event of a potential threat. Additionally, the system can be integrated with other security systems, such as video cameras and access control systems, to provide a comprehensive security solution.
Dilip Vutukuru, Software Product Manager with Ouster, foresees the efficiency and affordability of LiDAR as a winning combination.  LiDAR security solutions create highly accurate and affordable 3D maps of a given area to detect and identify potential security threats for SMART infrastructure such as sporting stadiums, water treatment facilities, nuclear power plants, traffic intersections, and data centers – to name a few.
Latest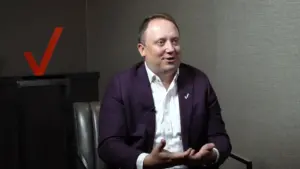 December 1, 2023
For a special episode of The Verizon Partner Network the focus was on the considerable role of partnerships in the Verizon Partner Program and the leaders shared their perspectives on the initiative. Their conversation brought about a lot of thought-providing context on the evolving telecommunications landscape. In today's era, collaboration and integration are key to […]
Read More