Drones Are Creating A New Methodology For Surveying
Contractors in the U.S. are following the lead of Canada and Europe in adopting UAV (unmanned aerial vehicles) – more commonly known as drones – technology to provide surveyors with faster, higher resolution images of construction and other surveying projects.
Utilizing UAVs allows surveyors to bypass time-consuming traditional techniques that produce results that customers receive in less than a day compared to days or even weeks under the older methodologies. They also receive extra imagery and detailed documentation invaluable to engineers and contractors.
One UAV system is called the eBee and can cover up 4.6 square miles in a single flight. The data collected is then downloaded into a sophisticated software program from MicroSurvey Inc. The eBee sets up quickly, and can show the phases of construction at the surveyed site, starting with images of the raw ground.
Another advantage of UAVs is their ability to survey hazardous or difficult to reach spots, including disaster areas impacted by wildfires, hurricanes, mudslides and earthquake damage. UAVs are also very useful for quickly surveying large parcels of land compared to the time involved using traditional surveying techniques.
Perhaps best of all is that UAVs have a cost advantage compared to hiring an aerial photography firm, for example, to perform a hard-to-reach survey. Of course there is an upfront cost to acquire a drone, but after that initial outlay is amortized, surveying companies will see a positive impact on their bottom line.
Latest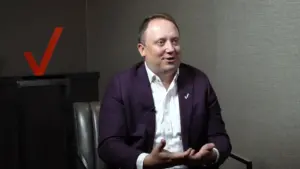 December 1, 2023
For a special episode of The Verizon Partner Network the focus was on the considerable role of partnerships in the Verizon Partner Program and the leaders shared their perspectives on the initiative. Their conversation brought about a lot of thought-providing context on the evolving telecommunications landscape. In today's era, collaboration and integration are key to […]
Read More