THE DUCTING KIT TAKES POWER BREEZER'S COOLING POWER EVEN FURTHER
In years past, employee comfort was not a top priority for business owners. Depending on the field, poor air quality and sweltering temperatures were just part of the job. But thanks to modern technology and some hard-won legal battles, employers today are compelled by state laws and federal OSHA guidelines to keep workplace climates at a safe and comfortable temperature. However, proprietors should not consider employee comfort simply a legal mandate. Both air health and comfortable temperatures impact overall morale and productivity, making these environmental factors essential to positive bottom lines. 
This is where Breezer Mobile Cooling comes in. Our rugged, portable Power Breezer cooling unit is the most adaptable, cost-effective air conditioning alternative available. It combines jet engine science, water atomizing technology, and fluid dynamics to cool spaces up to 3,000 sq. ft. With the versatile ducting kit, facilities can unlock even more of their Power Breezer's usability. Each kit comes with 10' of collapsible 20" wide ducting. This allows facilities to cool larger areas by funneling cold air into tight spaces that were previously difficult to cool; e.g. underneath cars in a mechanic shop. The ability to varyingly direct air ensures that no matter the job or workspace, employees stay cool.
The portable, versatile Power Breezer and ducting kit from Breezer Mobile Cooling keep facilities compliant and comfortable, increasing overall efficiency while improving employee satisfaction. To learn more about how our ducting kit can keep workplaces safe, productive, and in compliance, check out the Power Breezer specifications or call 844-233-5673.
Read more at http://powerbreezer.com
Latest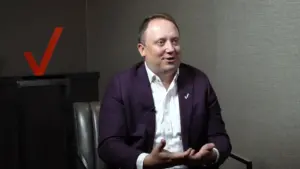 December 1, 2023
For a special episode of The Verizon Partner Network the focus was on the considerable role of partnerships in the Verizon Partner Program and the leaders shared their perspectives on the initiative. Their conversation brought about a lot of thought-providing context on the evolving telecommunications landscape. In today's era, collaboration and integration are key to […]
Read More