Hawaii Signs Participating Addendum with DroneUp Providing Public Sector Agencies Access to Drone Services
Virginia Beach, VA (May 12, 2020) — DroneUp, LLC, and the State of Hawaii have signed a Participating Addendum for the NASPO ValuePoint contract for Unmanned Aerial Vehicle services established as the State Procurement Office (SPO) Price List Contract No. 20-08. This begins the offering for the purchase of complete drone solutions to all state agencies, commissions, political subdivisions, institutions, and local public bodies allowed by law. The award is the first of its kind for the drone industry and a highly anticipated announcement.
DroneUp, an end-to-end drone pilot service provider for aerial data collection was awarded the Unmanned Aerial Systems (UAS) Services Master Agreement #E194-79435 by the Commonwealth of Virginia in August 2019. The services under the award are available for use by all 50 states, the District of Columbia, and the territories of the United States through the National Association of State Procurement Officials (NASPO) ValuePoint Cooperative Purchasing Organization. The State of Hawaii is now able to use the award for the benefit of state departments, institutions, agencies, political subdivisions, and other eligible entities. 
For further information: https://www.naspovaluepoint.org/portfolio/unmanned-aerial-vehicle-drone-services-2019-2024/droneup-llc/
DroneUp's award includes but is not limited to service categories for Emergency Support Services, Law Enforcement Support, Aerial Inspection or Mapping Data Services, Agricultural and Gaming, and Agency Media Relations and Marketing. It's anticipated that the primary users will be Agriculture & Game Management, Emergency Management, Transportation, Forestry, Mines, Minerals and Energy, and Public Universities and Community Colleges.
 Tom Walker, DroneUp's CEO, stated "Hawaii allows businesses to thrive through education and innovation. DroneUp looks forward to supporting our hardworking state and local agencies both in Hawaii and nationwide."
About DroneUp
DroneUp provides complete drone solution services that include FAA compliant consulting services, Part 107 pilot flight services, aerial data collection & processing, data delivery & analysis, training, program integration, and equipment sales to commercial industries and public sector organizations. DroneUp operates globally with more than 10,000 certified drone pilots. DroneUp is headquartered in Virginia Beach, Virginia, and a SWaM or Small, Women-owned, and Minority-owned Business certified as a small business by the Commonwealth of Virginia. For more information: droneup.com.
Latest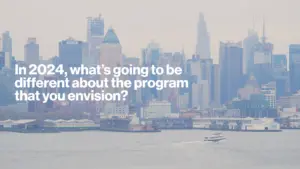 December 1, 2023
In the dynamic telecommunications landscape, Verizon's Partner Network continues to evolve, adapting to new trends and opportunities. For another segment featuring Mark Tina, VP of Indirect Channel Distribution and Channel Chief at Verizon Business Group, he explores exactly what types of significant changes and advancements the Verizon Partner Network will see in 2024. In this […]
Read More