If Drones Had 'Claws,' They Might Be Able To Fly For Longer
Small drones can do big jobs: Firefighters can use them to find hot spots in blazes, environmental monitors can find the source of hazardous chemical leaks. One just delivered a human kidney for transplant surgery.
But it takes lots of power to spin four helicopter blades fast enough to keep a quadcopter-type drone in the air. Most can only stay aloft for about 30 minutes.
So an international team of roboticists is trying to extend the time a drone can stay on the job. For inspiration, they turned to birds.
Latest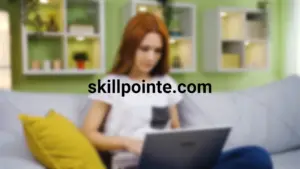 November 30, 2023
Adopting an entrepreneurial mindset is increasingly essential in today's diverse professional world. This approach, emphasizing resilience and innovation, is applicable in various careers, encouraging individuals to see opportunities in challenges and to think beyond conventional methods. SkillPointe recognizes the importance of aligning this entrepreneurial spirit with career aspirations. The organization assists individuals in transforming […]
Read More